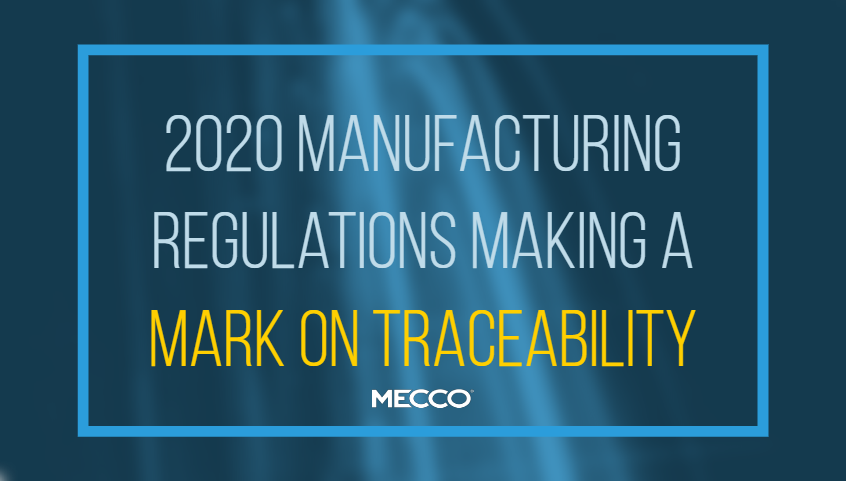 Updated January 2020
Manufacturing regulations. They're up there with the top things you simply can't avoid.
We've updated this post for 2020, mainly because compliance issues in manufacturing pose a real challenge for many of the industry companies we work with. As supply chains grow more complicated and data and labeling standards go global, regulations help standardize how products are identified, tracked, and traced from raw materials to end-users.
To help you sort through these regulations, we've compiled this list of those that affect how you approach part traceability marking. It's important to note, though, that this list is not exhaustive. We always recommend consulting your respective industry association for the most complete and updated information.
This article is intended to be an easy reference source. We've highlighted which industry (or industries) is affected, along with important dates to mark on your calendar.
So, what are some of the top manufacturing industry regulations you need to be aware of in 2020?
Manufacturing Regulations Affecting Your Traceability Now
Which manufacturing regulations affect your industry? How will they impact your track and trace processes? When do you need to ensure your company meets compliance requirements?
We'll answer these pressing questions and more. While some of the following regulations are industry specific, others can span multiple industries. We've also included a list of resources so you can stay up to date on the latest changes and how they're affecting traceability.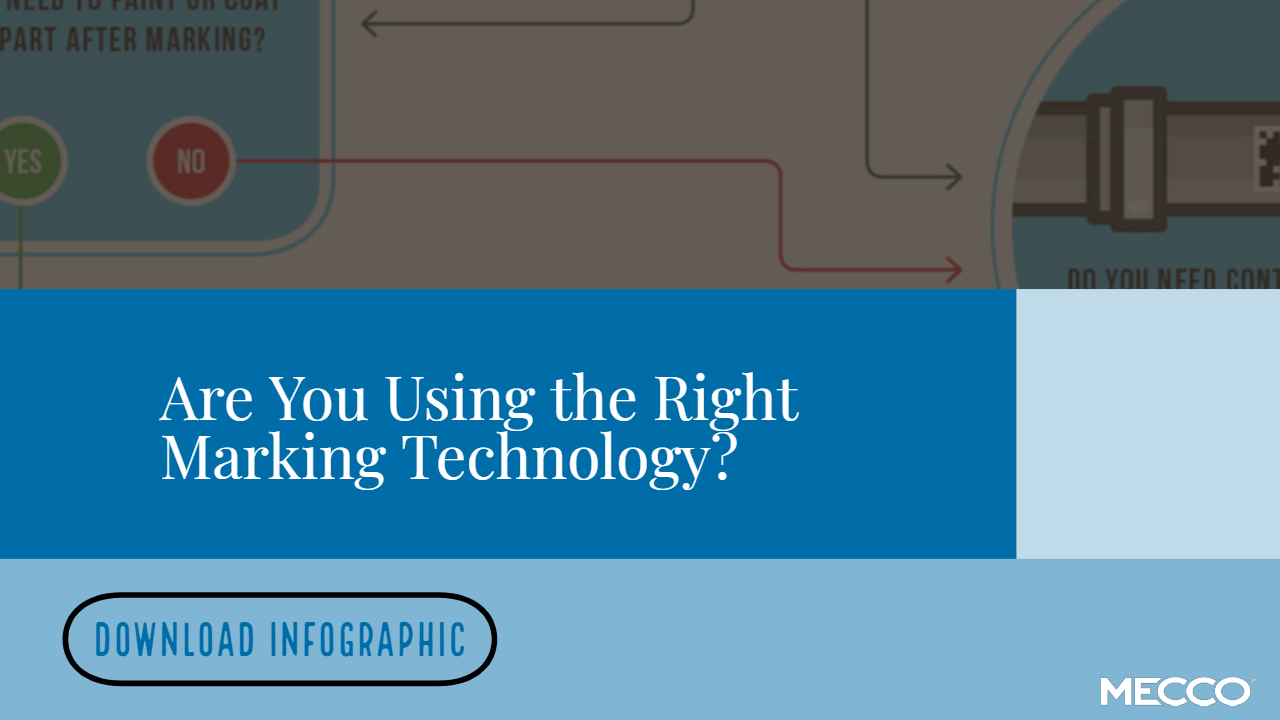 National Highway Traffic Safety Administration (NHTSA)
Who: Automotive Manufacturers (as well as Electrical suppliers to the Automotive industry)
Effective Date: Ongoing
In addition to wheel manufacturing, NHTSA has been influential in changing the way automotive parts are marked, tracked, and traced. Recent advances in autonomous vehicles (AVs) could affect regulatory changes in the automotive industry. In NHSTA's current system, AVs can be eligible for exemptions if they can't conform to standards, such as lacking a steering wheel, gear-selection mechanism, and foot pedals.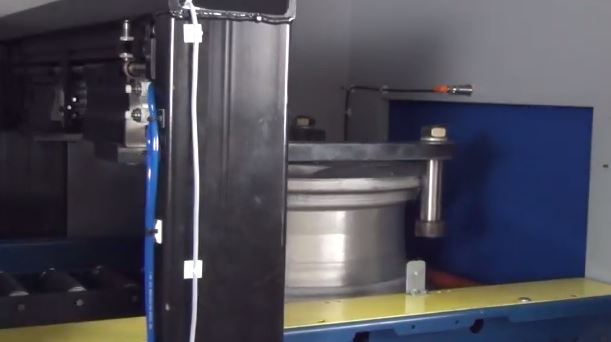 The industry is calling on NHSTA to publish new standard testing methodology for AV technology, so that companies can deploy new vehicles.
Automotive companies such as General Motors
have been waiting on such exemption requests for over a year, and it's unknown at this time when such changes would come into play.
Regulation changes to AVs, which require different parts and materials than traditional cars, will affect how these parts are marked.
Learn more about NHST laws and regulations.
Medical Device Regulation (MDR)
Who: Medical Device Industry
Effective Dates: May, 2020 and May 26, 2024 (for certain Class I devices)
Medical device manufacturers have seen a multitude of regulatory changes this past year, and one that specifically affects traceability requirements is Medical Device Regulation (MDR) in the European Union. This regulation replaces the EU's former Medical Device Directive (MDD), and transitions to MDR must be completed by May, 2020.

But that's no reason to rest on your laurels. The new regulation is significantly more involved than its predecessor. Included in the list of changes is an increased focus on identification and traceability to improve transparency. Unlike the MDD, MDR will not allow "grandfathering" for existing products, which means that all manufacturers will need to request an assessment of all of their devices against the regulation requirements.

MDR Update: On November 25, 2019, the European Council issued a second corrigendum confirming manufacturers of some lower risk medical devices will have more time to comply with the MDR. These include certain Class I devices such as reusable surgical instruments. The four-year transitional period will end May 26, 2024, when they will be required to meet the new regulation's standards.

Unique Device Identification (UDI)
Who: Medical Device Industry
Effective Date: 2019 (With additional requirements phased in over the next several years)
The U.S. Food and Drug Administration laid out new requirements in 2019 for the Center for Devices and Radiological Health (CDRH) to protect public health and to streamline post-market surveillance.

One of this year's top guidance topics is Unique Device Identification (UDI). UDI, which the FDA will phase in over several years, states that device labels include a unique device identifier in both human- and machine-readable forms. Machine-readable UIDs should use automatic identification and data capture (AIDC) technology, which the FDA defines as "any technology that conveys the UDI or the device identifier of a device in a form that can be entered into an electronic patient record or other computer system via an automated process."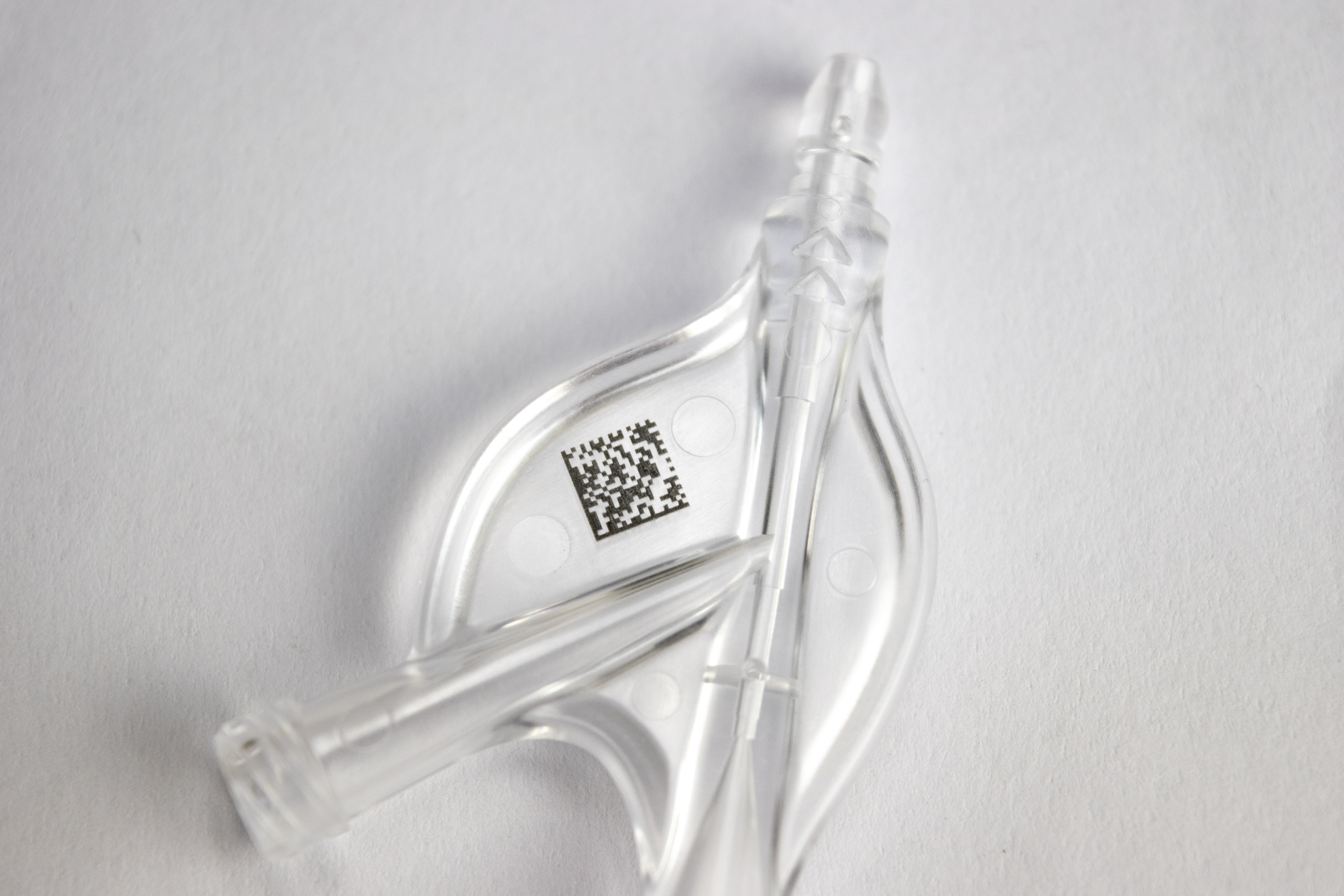 On December 18, 2018, the FDA announced (PDF download) an end to a temporary grace period extension of their GUDID. The grace period reverted from 30 calendar days back to seven days in early 2019. The company that is labeling the device must submit detailed information about each device to the FDA's Global Unique Device Identification Database (GUDID).

Learn more about UDI.


Spanish Agency of Medicines and Medical Devices (AEMPS)
Who: Medical Device Industry
Effective Date: June 30, 2020

Brexit has created many challenges for manufacturers operating in the EU that face financial losses and uncertainty. In the event that the United Kingdom does leave the EU without a deal early next year, Agency of Medicines and Medical Devices (AEMPS) will reset the deadline to update medical device labels to June 30, 2020. This extension is meant to alleviate some of the difficulties manufacturers would face if this Brexit scenario occurs and will affect only businesses in Spain.

Learn more about AEMPS (Spanish)


Drug Supply Chain Security Act (DSCSA)
Who: Pharmaceutical Industry (Wholesalers)
Effective Date: November 27, 2019 (Check your current compliance procedures)
Counterfeit prescription drugs are causing dangerous problems in the U.S. and around the world. The World Health Organization (WHO) estimates that as much as 30 percent of the medicines sold in parts of Asia, Africa, and Latin America are "fakes".

Five years ago, the Food and Drug Administration's (FDA) Drug Supply Chain Security Act (DSCSA) stated that wholesale distributors must comply with product traceability and serialization standards. On November 27, 2019, the FDA enforced additional requirements on wholesale distributors.

Distributors should ensure they've updated their processes for sales, inbound deliveries, and outbound shipments. For one, they can only buy products marked with a unique identifier. If the received products don't meet these requirements, the distributor must return them to the manufacturer or face legal ramifications.

Learn more about DSCSA.
Animal Disease Traceability / Livestock Identification
Who: Agriculture Industry
Effective Date: Ongoing
Regulations in the U.S. and Canada will affect livestock traceability in the coming year. The U.S. Department of Agriculture enacted new regulations to advance animal disease traceability to protect human health and strengthen the livestock industry. The USDA mandated a transition to electronic ID to allow a faster response in the case of a disease outbreak. The USDA began implementing their Animal Disease Traceability goals in fiscal year 2019.

Learn more about USDA's Next Steps for Advancing Animal Disease Traceability.



The CFIA has proposed amendments to the Health of Animals Regulations to improve the country's livestock traceability system. A key part of their Livestock Identification and Traceability Program (TRACE) is premises identification and reporting.

According to the CFIA website, "Effective traceability can better protect public health and support industry market access, competitiveness and consumer confidence."

Any land parcel where livestock is kept will receive a unique identification number, which, along with other premises information, will need to be reported to CFIA.

TRACE Update: The organization planned to enact these regulations in late 2019. However, an illness outbreak investigation has forced the CFIA to delay regulatory changes to Canada's livestock traceability system until 2020.

Learn more about the Livestock Identification and Traceability Program (TRACE).



Tobacco Products Directive (TPD)
Who: Tobacco Industry
Effective Date: May 20, 2019 (Check your current compliance procedures)
Another industry that has felt the complications of counterfeiting is tobacco. In the United Kingdom, around 45 billion poison substance-containing fake cigarettes are smoked each year. In response, the European Commission issued the Tobacco Products Directive (TPD), which went into effect May 20, 2019.

The EU-wide system improves the traceability and security of tobacco products because it allows the Commission to trace where and when the product was diverted into the illegal market and reduce illicit trade. TPD requires unique identifying marks on each unit of tobacco product.

Learn more about TPD.


Dodd-Frank Wall Street Reform and Consumer Protection Act, Section 1502
Who: Electronics Manufacturers (As well as aerospace, automotive, and other industries)
Effective Date: 2010 (Check your current compliance procedures)
"Conflict minerals" (tantalum, tin, tungsten, and gold) from the Democratic Republic of Congo (DRC) are impacting the electronics supply chain. The Dodd-Frank Act (particularly section 1502) set by the Securities and Exchange Commission (SEC) in 2010 requires publicly-traded companies to disclose any use of these minerals mined from the DRC. The minerals are manufactured into a wide variety of consumer and industrial products, including many electronic components.

In 2018, some of the law's restrictions were rolled back, but it still requires the use of ethically sourced minerals throughout the supply chain.

Learn more about the Dodd-Frank Act.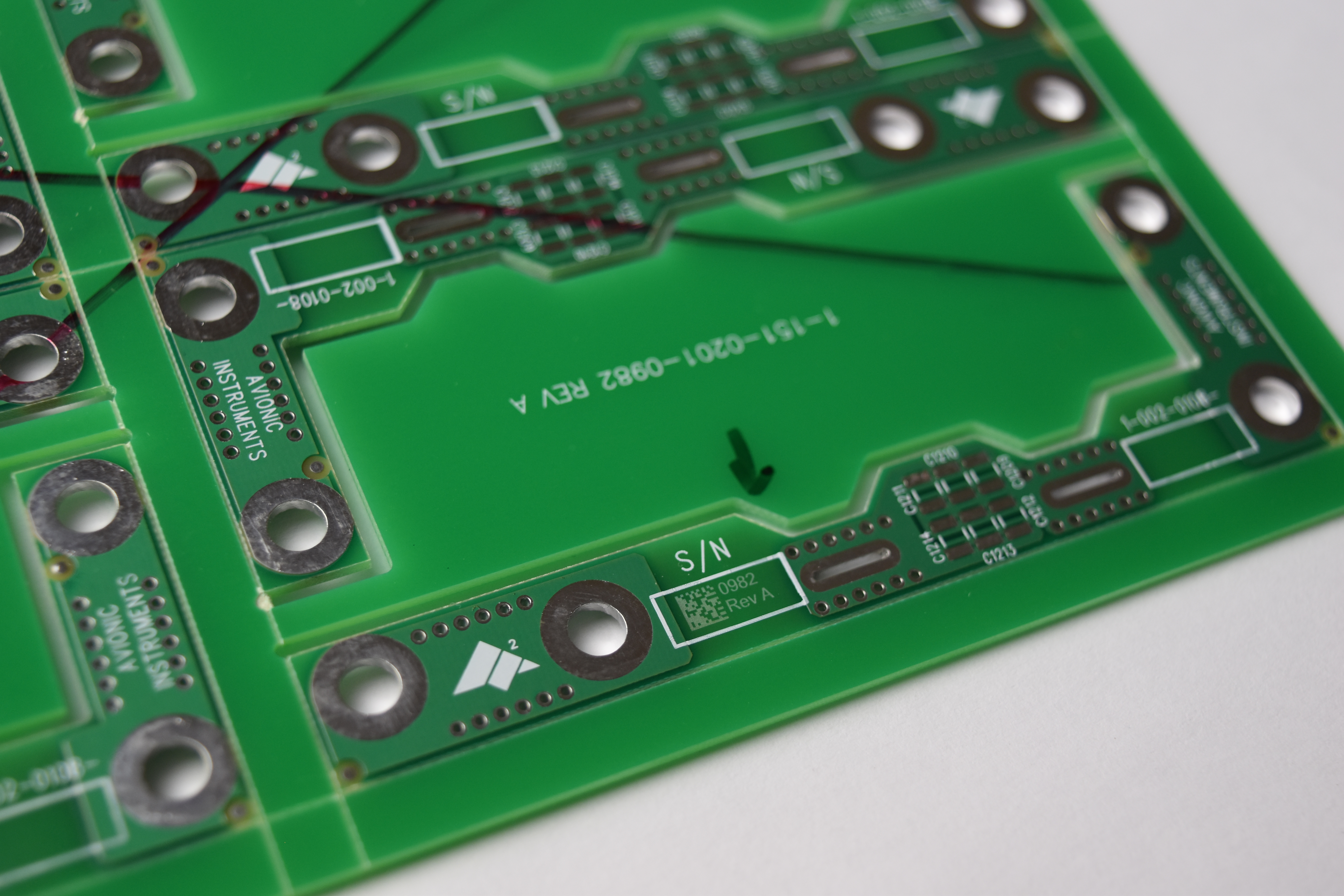 UL Traceability Requirements Who: Multiple Industries (Though largely electrical part manufacturers)
Effective Date: Ongoing
For over a century, UL's mission has been to promote safe living and working environments and ensure that their certification mark conveys trust. Although their traceability requirements have stood the test of time, recent technology advances, as well as the explosion of counterfeit goods, has further heightened their importance.

UL requires traceability markings not only on UL-listed end-products but also on their components. This process verifies compliance with UL requirements and ensures that safe products are brought to market.

Unmarked components can create challenges for end-product manufacturers as well as installers if the parts are sold to them directly. If the end-product manufacturer or installer cannot show evidence of UL certification, it can cause detrimental production delays and counterfeit issues.

The UL audits companies on a regular basis to make sure they're following standards. It's the manufacturer's responsibility to assure that all components comply and have records readily available to prove it.

Learn more about UL's new and revised standards.
ISO-9000 / ISO 9001 Who: Multiple Industries
Effective date: Ongoing
The International Organization for Standardization (ISO) requires identification and traceability as part of its ISO 9000 family of international quality management standards. Within this standard family is ISO 9001, which is not only the most common standard but also the only one that organizations can certify. These standards help companies of any size document the data needed to maintain an efficient system.

The most recent standard is ISO 9001:2015. Other industry-specific standards include:
ISO 13485:2016 – Medical devices

ISO/TS 22163:2017 – Railway applications

ISO/TS 29001:2010 – Petroleum, petrochemical and natural gas

Part identification and traceability are essential to ISO 9000 because the standard demands reliable product quality and measurement, along with documented proof. In some situations, this requirement can be applied to individual parts, while in others it is applied to a bin of parts. The overall goal is to prevent "bad" parts from being mixed in with "good" material.

Some experts argue that the standard's language surrounding traceability is ambiguous, making it one of the most misunderstood aspects of ISO 9000. For example, the standard states, "Where appropriate, the identification system should allow for traceability from the finished product back to incoming material records and customer specifications." Though, it is up to the organization to decide where it is "appropriate" or not.

We recommend companies review these traceability standards to ensure your processes are up to par.

Learn more about ISO 9001 identification and traceability requirements.
Consumer Product Safety Improvement Act (CPSIA) of 2008 Who: Multiple Industries
Effective Date: Ongoing
The Consumer Product Safety Commission rolled out the Consumer Product Safety Improvement Act (CPSIA) in 2008 for new regulations and testing requirements for children's products (a consumer product designed or intended primarily for children 12 years of age or younger) and some non-children's products. Under this regulation, manufacturers and importers must provide documentation that the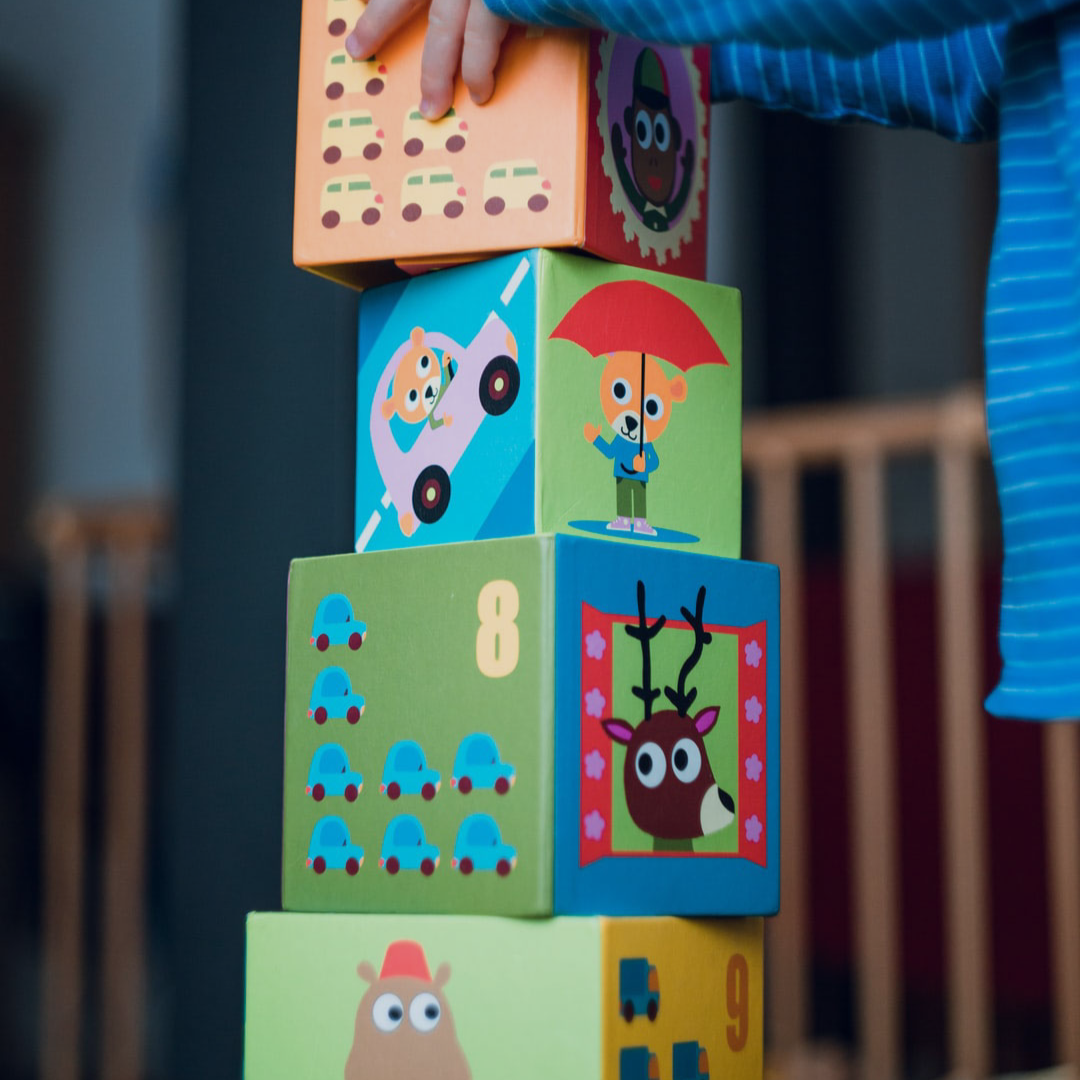 product complies with all applicable rules.

Permanent tracking labels are required containing:
Name of the manufacturer or private labeler

Location and date of production of the product

Detailed information on the manufacturing process, such as a batch or run number, or other identifying characteristics

DLT/Blockchain Technology Who: Multiple Industries
Effective Date: Ongoing
One innovation that's going to play a growing role going forward is blockchain technology (a form of Distributed Ledger Technology or DLT), which the Harvard Business Review defines as "a distributed database that maintains a continuously growing list of ordered records, or 'blocks'" that makes transactions faster, more precise, and more secure. It started around a decade ago as the underlying technology driving bitcoin digital currency.

Since then, blockchain technology has been rapidly accelerating. Now converged with the Internet of Things, it can mean big news for the future of the manufacturing industry as a whole.

We're already seeing blockchain technology become a larger part of manufacturing around the world. While today less than five percent of manufacturing companies have started piloting Industry 4.0 projects, by 2023, that number can grow to as much as 30% among manufacturing companies with more than $5B in revenue, according to Gartner. A key motivator, says Forbes, is the technology's improved track and trace features.

As regulations tighten, supply chain traceability becomes even more imperative. Blockchain allows companies to track and trace product data safely and efficiently, increasing visibility throughout the supply chain. It also provides a way for industries – especially those that are highly regulated such as aerospace and medical device industries – to gain a competitive edge.
Reducing Your Risk with Part Traceability
In 2020, a number of new and existing manufacturing laws and regulations will influence product identification and traceability across industries, including:
How products should be labeled
What information should be included in identifying and traceability marks
The standards for readability and other quality factors of the mark
Lifetime product traceability requirements

To reduce risk, it's considered a best practice to ensure your part marking processes are capable of meeting these standards.

To achieve permanent human- or machine-readable marks that can provide valuable insights on each part (time and date stamps, lot number, serial number, etc.) and enable lifetime traceability, direct part marking is a proven option. Laser and dot peen (pin marking) are the most popular marking methods among manufacturers, as these methods provide high quality marks across a wide variety of materials and applications.

Complete traceability is achieved by creating individual component-level marks at the soonest possible moment in the manufacturing process. This allows manufacturers to digitally connect individual components to the subassembly, the major assembly, and the final assembly.

Even if you already have marking processes in place at your facility, it's important to review current regulations. Taking any necessary steps to meet industry regulations now can minimize challenges such as counterfeit products and large-scale recalls.

One particular (and potentially risky) area where part marking standards are vital is in minimizing the threat of counterfeit and diverted goods. These "fakes" can take a toll on public health, product quality, and even brand reputations.

Trade in counterfeit goods is worth $462 billion a year, according to 2019 figures from the OECD and the EU's Intellectual Property Office. Some of the most frequently pirated goods include electrical equipment, watches, and medical equipment.

Product recalls are another risk that standardized marking and traceability can help companies control. The automotive industry is one that's seen its share of publicized recall campaigns.

According to the Stout 2019 Automotive Warranty & Recall Report, there were about 24 million vehicles recalled in 2018. This number doesn't even include the infamous Takata airbag recall campaign, which is currently affecting about 41.6 million vehicles, adding up to a grand total of approximately 56 million defective Takata air bag inflators recalled.

In light of these issues, the National Highway Traffic Safety Administration's (NHTSA) TREAD Act requires wheel manufacturers to meet certain criteria for traceability marks.

In any industry, one of the best ways to reduce a threat is to contain it. With a track and trace system in place, you can mark parts with unique identifiers. This allows you to:

Verify quality throughout the manufacturing process
Quarantine "bad" parts before they leave your factory
Quickly pinpoint affected products and contain the scope of a recall if any defects are found
​
Complying with industry regulations and minimizing counterfeiting and recall risks are only some of the reasons why direct part marking is essential for manufacturers. Automated traceability technology can be used to control inventory, improve quality, reduce waste and costs, collect valuable manufacturing data, and more. And, you don't even need to spend all of next year's budget to make it a reality.




Whatever process your company currently uses to identify or track products, one thing is clear: Traceability will only become more important as technology, supply chains, and markets grow more complex.


How Much do Regulations Cost Businesses?
Compliance doesn't come cheap for manufacturing companies. Each year, manufacturers spend around $190 billion to comply with economic, environmental, and workplace safety regulations. This amount also includes regulatory compliance taxes.

When you break it down per employee, the average U.S. manufacturer spends around $20,000 annually to comply with federal regulations, according to the National Association of Manufacturers (NAM). That amount is about two times more than what the average U.S. company spends on compliance per employee.



Image credit: National Association of Manufacturers



While there are many costs associated with maintaining compliance, the stakes for non-compliance can be even greater.

For one, the government and other regulatory agencies perform regular audits. Fines and other penalties for companies that fail to meet compliance standards can be steep. Failure to follow CPSIA rules, for example, may result in large fines and penalties, up to $100,000 for a single violation and up to $15 million for a related series of violations.

Your best bet is to make sure you have the necessary processes and technologies in place to handle all applicable marking and labeling compliance requirements.
Is it Time to Upgrade Your Track and Trace Processes?
Today, manufacturers can't afford to miss the mark on industry regulations. Complete traceability with direct part marking promotes greater quality, visibility, and accountability throughout the supply chain, along with a range of operational benefits.

Direct part marking, using the right laser or dot peen equipment, along with a built-in integration solution such as EtherMark makes traceability virtually seamless. Even if your operation hasn't explored a traceability system yet, there are plenty of options for any level of traceability to want to achieve.

Schedule a free expert Project Assessment to make sure your traceability process is up to par, so you can be prepared for regulatory changes and audits.