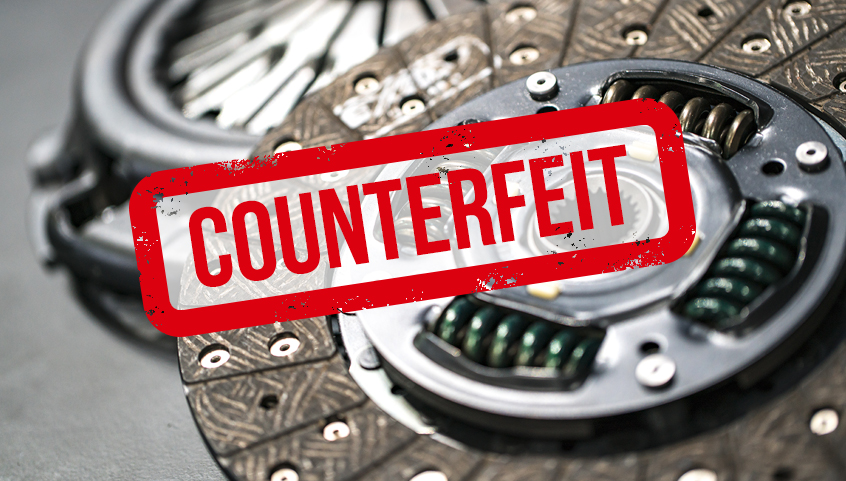 When you're shopping for gifts online this holiday season, do you really know who the seller is? Or better yet, do you know who else is trying to sell your product (or at least a look-alike)?
Counterfeit products have become a major problem – for manufacturers and consumers alike. While shoppers are wasting millions of dollars on fake, subpar goods, OEMs are taking hits for poor quality products they didn't even produce. Plus they may also end up having to pay high costs for warranties and replacements.
Unfortunately, counterfeiting is a growing part of the e-commerce market. However, understanding how to spot a fake as a shopper may spark an idea on how you can reduce the risk of counterfeiting as a manufacturer.
During the holidays, many of us opt to cruise our favorite online shops rather than in the overcrowded malls. This is just another sign of our shifting buying habits: the relative ease of virtual research and shopping beats out dealing with traffic, finding parking, and waiting in lines. In fact, about eight in 10 Americans now shop online, with 15 percent making weekly online purchases, according to
PEW Research Center
.
And here is where it gets tricky. When you're buying online, it's often harder to spot fake goods. Even on some of the most popular online retailer sites, third-party sellers are pushing faux products, such as watches, cell phones,
car parts
, and beauty products. These products can look just like the real thing, even sporting fake serial numbers and other traceability and branding marks.
However, what you actually get is a lower-quality (and, in some cases, potentially dangerous) product.
Here are some money-saving tips on how you can protect yourself – and your wallet – from counterfeit products while you're shopping this holiday.

How to Find a Fake
Investigate third-party vendors

While many third-party vendors that sell goods on popular websites are legitimate, it pays to do a little digging before you buy. Click on the vendor's name and view their profile. Do they include contact information and return policies? Try sending a message to their customer service and see if you get a response.

Your safest bet is to choose items that are sold by and shipped directly from that company.
Question discounted items

If an online sale seems too good to be true, it probably is. Before you buy, check the brand's website for the established retail price. Even slight discounts could signal a fake, as counterfeiters try to fly under the radar.

Read the customer reviews

While you may usually scan for a star rating when shopping for products online, take some time to read what people are saying. People who have mistakenly bought counterfeit goods will often comment about poor product quality or customer service.

Look closely at the packaging and product.

It's better to look before you leap into opening and using that new purchase.

"Spotting counterfeit products is easier if you know what to look for. The two most common tactics are fake packaging and sourcing used parts as part of a larger assembly," says Chris Schrader, IT parts specialist for Flash Global.

Brands will usually put their logo on the packaging, so if a generic-looking package shows up on your doorstep, it could be a fake. There could also be misspellings or altered logos.

Check the brand's website for an idea of what to look for on the product itself: Is the serial number correct? Where is the logo placed? Is it the right color(s)? Is it missing any instructions, warranties, or other information? Brands like Bose even provide information on how to spot counterfeits of their products.

How to Use Marking & Traceability to Reduce Counterfeit Risks
Counterfeiting has negative effects on manufacturers from every industry. One report estimates that the global market in counterfeit and pirated goods could reach $2.3 trillion by 2022. The impact is not just based on the quality of the fake products but on the safety as well. Recently, a report was released on the dangers of
counterfeit UL marked Apple iPhone adapters (PDF)
that exceeded a failure rate of 99 percent.
In the industrial space, automotive, aerospace, electronics, and medical equipment manufactures (just to name a few) are all at serious risk. Companies are facing staggering return, repair, and replacement costs – not to mention legal fees – thanks to counterfeiting.
How can genuine manufactures protect their parts and products from the high-cost risks of counterfeiting?
Ensure permanent direct part marking for every part

Don't think you're safe just because you have a serial number. Perpetrators often try to replicate distinguishable marks like these.

While labels can often be altered or removed, marks made with direct part marking are permanent. These marks can be made with laser or pin marking equipment. Getting the best mark is determined by your material, operating environment, and several other factors. A marking and traceability expert can help you determine which system will work for you.

Add a 2D data matrix

The next level of anti-counterfeiting includes adding unique identifying marks, such as a barcode or 2D data matrix. These marks are then used to link the product back to the rest of your production data, creating an end-to-end part traceability system and protecting your product from replicated marks.

"Counterfeiters often take an actual product serial number from the manufacturer and put it on a finished assembly," says Schrader.

But when manufacturers add a data matrix code like this, it creates a safety net because all part information is housed in a database. Therefore, any missing data or discrepancies found on a barcode can quickly identify non-authentic products.



Boost your protection with proprietary marks

You can add yet another layer of counterfeit protection with covert identifying marks known as 2DMI. This advanced technology uses the precision of laser marking to mark discrete unique identifiers in even the most minuscule areas of a product or product parts – as small as 200 microns wide.

Counterfeiters can't replicate the marks, and your company can easily distinguish your products.
When it comes to counterfeiting, everybody loses (expect the counterfeiters, of course). It pays to protect yourself – and your company. Traceability throughout the supply chain is a solid safeguard against fake goods.