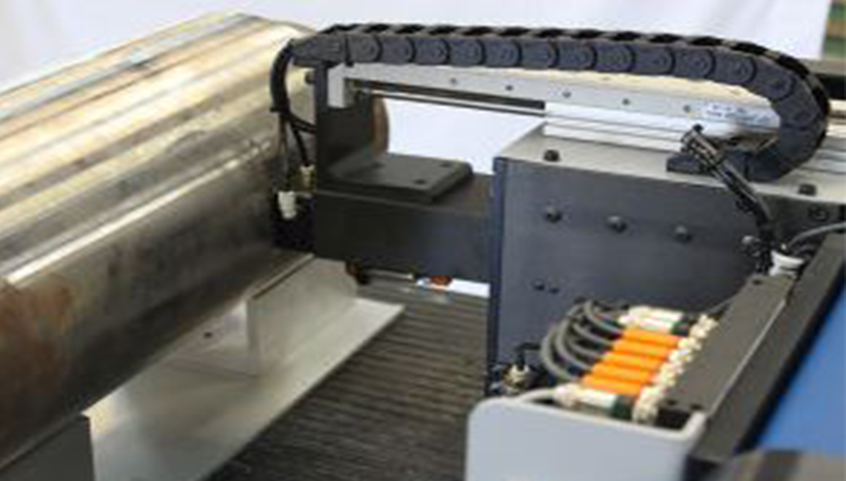 Mecco Marking & Traceability has been granted a patent by the United States Patent and Trademark Office for their Safety Seal Laser Marking System: US Patent No. 8,624,154.
Mecco developed the Safety Seal to solve a common problem that manufactures face when laser marking a part: achieving "Class 1" laser safety as rated by the Center for Devices and Radiological Health without the need for a large enclosure system that consumes a large area of the production floor. Using a retractable chamber that confines the laser light, Mecco's innovation is the first of its kind in space-saving laser safety.
"Mecco proudly continues a tradition of innovation with the patented Safety Seal," said Dave Sweet, President of Mecco Marking & Traceability. "Manufacturers can now achieve Class 1 safety for production laser marking and engraving with lower overall cost and less integration time, while doing so in a minimal footprint area."
The Safety Seal uses a unique combination of a vacuum chamber, marking chamber and sensors to seal against the surface of the part being marked. These features eliminate the chance for improper marking as well as exposure to stray laser radiation. The device encloses the area in which the lasing process occurs, and there are no limitations on part compatibility, as it can successfully seal against cast, forged, assembled and other types of parts.
MeccoMark® Safety Seal Laser Marking Systems are available for purchase and can be customized to a manufacturer's application requirements.


Discover how the Safety Seal works and how you can utilize it on your production floor by watching this demo video.
Celebrating its 125th year in business, Mecco Marking & Traceability has manufactured solutions for part marking and traceability since 1889. Headquartered north of Pittsburgh, PA, the company offers laser and dot peen marking systems for manufacturers in the automotive, oil & gas, fabrication & metalworking, assembly, medical, defense, and aerospace industries. As the leader in engineering custom turnkey marking solutions, Mecco® holds a number of patents for marking innovations.
Contact us to discuss implementing the Safety Seal for your marking project.