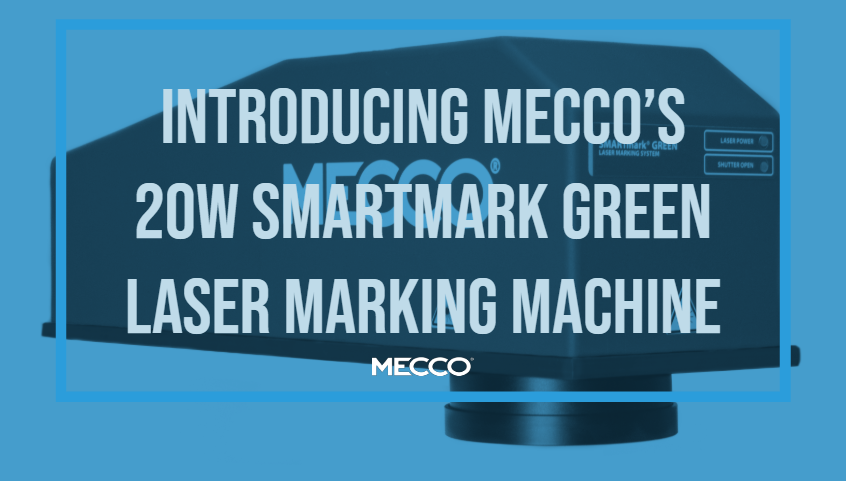 Laser engraving soft materials, such as silicone, ceramic, glass, and thin metals, has long been a challenge for manufacturers. While most shorter wavelength lasers (or "cold" lasers) lack the power needed for fast marking, MECCO recently annouced a new marking solution product for manufacturers needing to mark for soft or heat-sensitive materials with greater efficiency.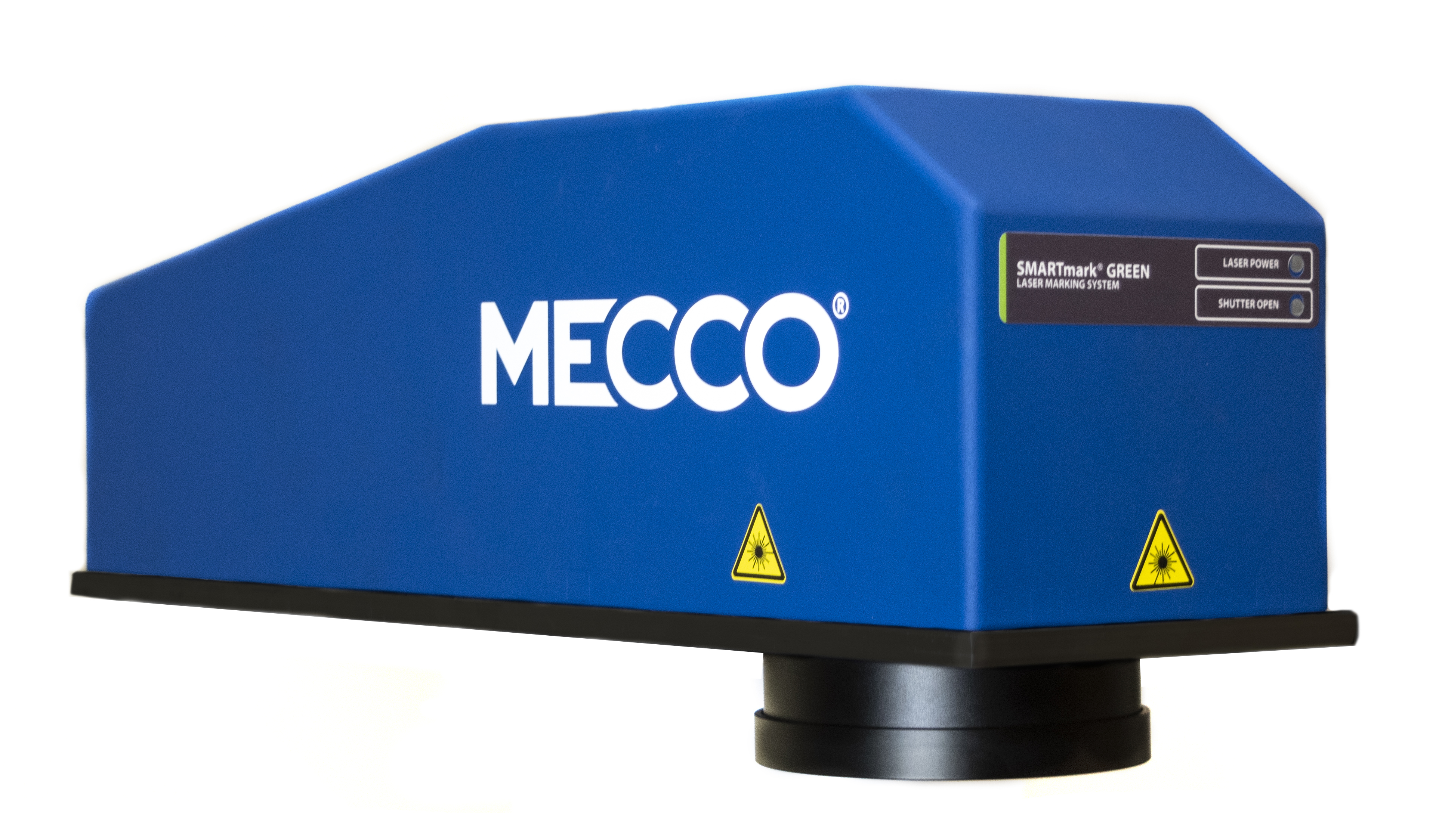 The
20W SMARTmark® Green Laser marking machine
delivers the highest output power available in the green laser market. The result is faster marking speeds than competitors can offer, combined with the excellent marking performance MECCO is known for.
Traditionally, marking or engraving softer materials posed many challenges for manufacturers. To avoid damaging or altering the part surface, these materials require a shorter laser wavelength. However, previously available "cold" laser solutions offered only lower power outputs, which slowed marking speeds and ultimately reduced overall operational efficiency.
MECCO's SMARTmark Green Laser, however, is the only machine of its kind that combines a 532 nm wavelength with 20 watts of peak power. This makes it is a highly efficient and versatile solution for a wide range of applications, from marking and engraving to cutting. With the capability to create clean, hygienic marks without altering the material surface, it is also ideal for engraving medical devices.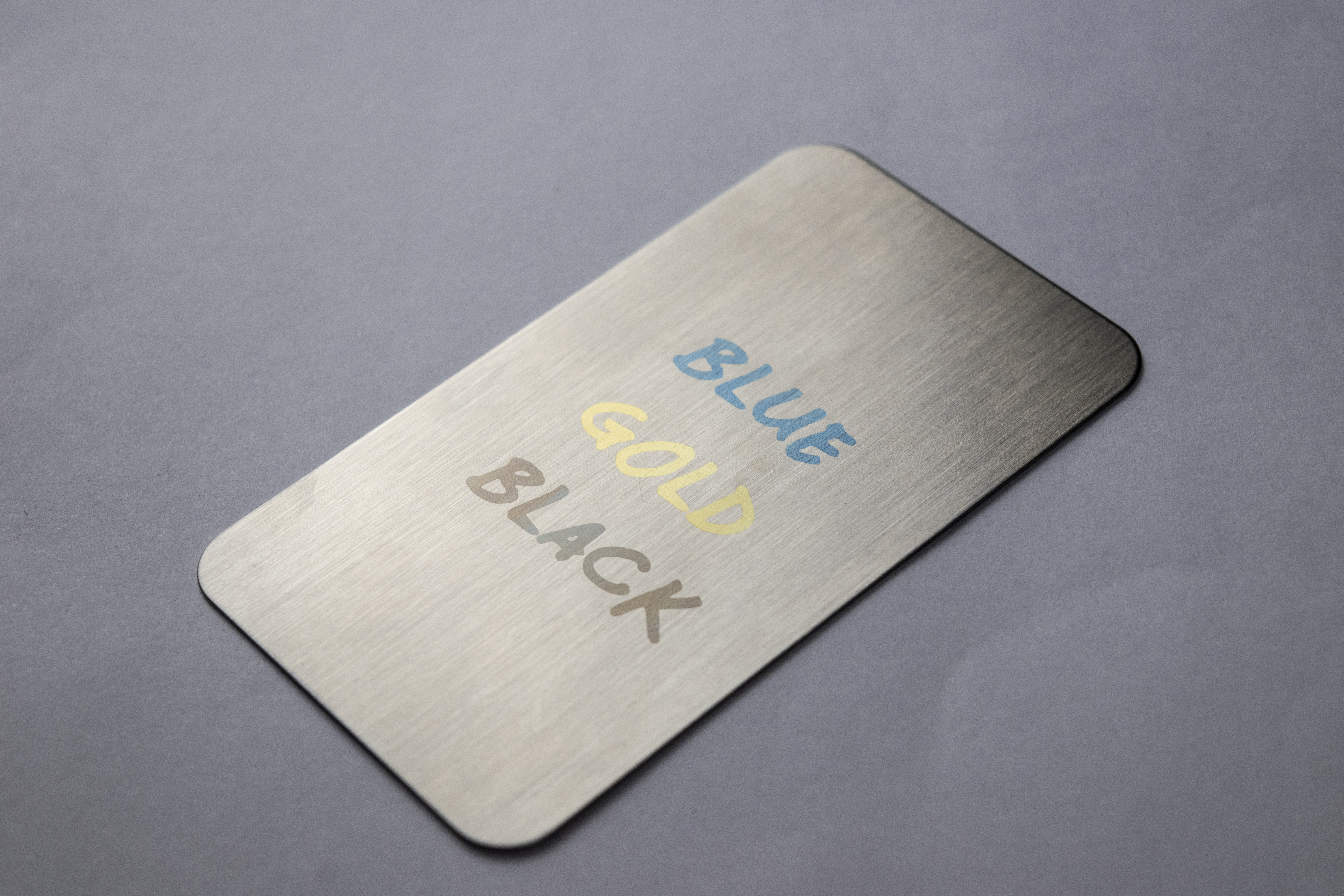 As part of MECCO's innovative line of
SMARTmark laser products
, the Green Laser integrates seamlessly with existing equipment and assembly lines. This machine can also enable industrial data collection by connecting to a database. Companies using a PLC (Programmable Logic Controller) can use
EtherMark®
integration software, which communicates using EtherNet/IP™ protocol, to connect their track and trace system.
"This latest product launch," remarked MECCO president Dave Sweet, "is another example of MECCO's commitment to providing manufacturers with best-in-class products in addition to customer service and support to ensure customers achieve maximum up-time and productivity."
With the capability to create clean, hygienic marks without altering the material surface, MECCO's Green Laser is ideal for engraving medical devices.
The Green Laser comes standard with a range of services and
support
, including live technical support, a two-year equipment warranty, and
free sample marking
for the life of the product. MECCO also offers training, preventative maintenance, and maintains an inventory of high-quality standard components.
Learn more about the Green Laser marking machine, see sample mark photos, and complete technical specifications on our product page.