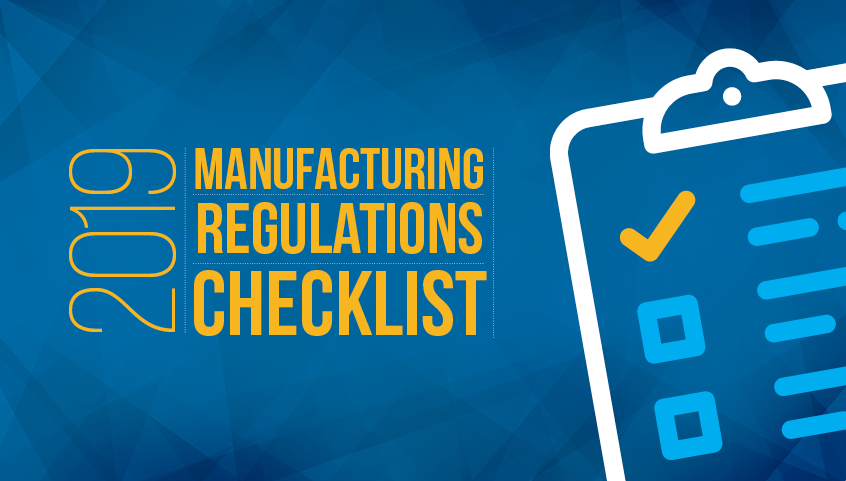 Ch-ch-ch-changes…
Time changes things. You don't need David Bowie to tell you that. It's 2019, and we've seen plenty of changes in the manufacturing industry in the past year: The Industrial Internet of Things (IIoT), or Industry 4.0, has progressed even further, bringing with it more valuable data for traceability.
This cloud-based technology boom allows us to make real-time decisions on the manufacturing floor thanks to smart tools that enable automated track and trace capabilities. Plus it's connecting once detached parts of the supply chain while raising the bar for operational efficiency and production goals.
On the downside,
counterfeit and diverted goods
have worked their way into many industries, threatening public health, product quality, and brand reputations. Globally, the amount of counterfeiting is set to reach
$1.82 trillion by 2020
.
With all of these changes comes a greater need for new and modernized manufacturing regulations to improve traceability. These standards can help advance safety, quality, and sustainability, while protecting from the threat of counterfeiting around the world.
No matter what industry you're in, this is the time of year to pause and take a look at what lies ahead, so your plant is well prepared to make any necessary updates, both operational and financial. Each year,
manufacturers spend around $190 billion
to comply with economic, environmental, and workplace safety regulations as well as regulatory compliance taxes.
Traceability will play a key role in 2019 and beyond. We've rounded up some of the top manufacturing industry regulations you need to be aware of.
While today less than five percent of manufacturing companies have started piloting Industry 4.0 projects, by 2023, that number can grow to as much as 30% among manufacturing companies with more than $5B in revenue.

Manufacturing Industry Regulations Affecting Your Traceability in 2019
While some of the changes and regulations below are industry specific, others can span multiple industries. This is not meant to be an exhaustive list, so we've included resource links so you can stay up to date on the latest changes and how they're affecting your traceability.
DLT/Blockchain Technology
Drug Supply Chain Security Act (DSCSA)
ISO-9000 / ISO 9001
Animal Disease Traceability / Livestock Identification
Medical Device Regulation (MDR)
Safe Food for Canadians Regulation (SFCR)
Tobacco Products Directive (TPD)
UL Traceability Requirements
Unique Device Identification (UDI)
Washington Initiative 502
Be Prepared: Download the 2019 Manufacturing Regulations Checklist
DLT/Blockchain Technology
Who's Affected: Multiple Industries
One innovation that's going to play a growing role going forward is Blockchain technology (a form of Distributed Ledger Technology or DLT). This is "
a distributed database that maintains a continuously growing list of ordered records, or 'blocks'
" that makes transactions faster, more precise and more secure. It started around a decade ago as the underlying technology driving bitcoin digital currency.
Since then, blockchain technology has been rapidly accelerating, and it has now converged with the IoT – meaning big news for the future of the manufacturing industry as a whole.
Soon, we'll be seeing blockchain technology becoming an even larger part of manufacturing. While today less than five percent of manufacturing companies have started piloting Industry 4.0 projects, by 2023, that number can grow to as much as 30% among manufacturing companies with more than $5B in revenue, according to Gartner.
As regulations tighten, supply chain traceability becomes even more imperative. Blockchain allows companies to track and trace product data safely and efficiently, increasing visibility throughout the supply chain. It also provides a way for industries – and particularly the highly regulated ones such as aerospace, medical device, and pharmaceutical – to gain a competitive edge.
Drug Supply Chain Security Act (DSCSA)
Who's Affected: Pharmaceutical Industry (Wholesalers)
Counterfeit prescription drugs are causing dangerous problems in the U.S. and around the world. The World Health Organization (WHO) estimates that as much as 30 percent of the medicines sold in parts of Asia, Africa, and Latin America are "fakes".
Four years ago, the Food and Drug Administration's (FDA) Drug Supply Chain Security Act (DSCSA) stated that wholesale distributors must comply with product traceability and serialization standards. On November 27, 2019, the FDA will enforce additional requirements on wholesale distributors.
By this date, distributors will need to update their processes for sales, inbound deliveries, and outbound shipments. For one, they will only be able to buy products marked with a unique identifier. If the received products don't meet these requirements, the distributor must return them to the manufacturer or face legal ramifications.
Learn more about DSCSA.
ISO-9000 / ISO-9001
Who's Affected: Multiple Industries
The International Organization for Standardization (ISO) requires identification and traceability as part of its ISO 9000 family of international quality standards. Within this standard family is ISO 9001, which is not only the most common standard but also the only one that organizations can certify. These standards help companies of any size document the data needed to maintain an efficient system. The most recent standards are ISO 9000:2015 and ISO 9001:2015.
Part identification and traceability are essential to ISO 9000 because it demands reliable product quality and measurement of that quality, along with documented proof. In some situations, this requirement can be applied to individual parts, while in others it is applied to a bin of parts. The overall goal is to prevent "bad" parts from being mixed in with "good" material.
Traceability is often one of the most misunderstood aspects of ISO 9000 because, some say, the language is ambiguous. The standard states, "Where appropriate, the identification system should allow for traceability from the finished product back to incoming material records and customer specifications." It is up to the organization to decide when it is appropriate or not.
We recommend companies review these traceability standards to ensure your processes are up to par.
Learn more about ISO 9001 identification and traceability requirements.
Animal Disease Traceability / Livestock Identification
Who's Affected: Agriculture Industry
Regulations in the U.S. and Canada will affect livestock traceability in the coming year. The U.S. Department of Agriculture is calling for new regulations to advance animal disease traceability to protect human health and strengthen the livestock industry. The USDA is mandating a transition to electronic ID to allow a faster response in the case of a disease outbreak. The USDA plans to begin implementing their Animal Disease Traceability goals in fiscal year 2019.
Learn more about USDA's Next Steps for Advancing Animal Disease Traceability.
The Canadian Food Inspection Agency (CFIA) has proposed amendments to the Health of Animals Regulations to improve the country's livestock traceability system. A key part of their Livestock Identification and Traceability Program (TRACE) is premises identification and reporting. Any land parcel where livestock is kept will receive a unique identification number, which, along with other premises information, will need to be reported to CFIA. These regulations should come into force in late 2019.
Learn more about the Livestock Identification and Traceability Program (TRACE). (PDF)
Medical Device Regulation (MDR)
Who's Affected: Medical Device Industry
Medical device manufacturers have seen a multitude of regulatory changes this past year, and one that specifically affects traceability requirements is Medical Device Regulation (MDR) in the European Union. This regulation replaces the EU's former Medical Device Directive (MDD), and transitions to MDR must be completed by May, 2020.
But that's no reason to rest on your laurels. The new regulation is significantly more involved than its predecessor. Included in the list of changes is an increased focus on identification and traceability to improve transparency. Unlike the MDD, MDR will allow no "grandfathering" for existing products, which means that all manufacturers will need to request an assessment of all of their devices against the regulation requirements.
Learn more about MDR.
Safe Food for Canadians Regulations (SFCR)
Who's Affected: Food and Beverage Industry
The latest regulation from the Canadian Food Inspection Agency (CFIA) (Canada's version of the Food Safety Modernization Act [FSMA] in the U.S.) went into effect on January 15, 2019. Safe Food for Canadians Regulations (SFCR) applies to all foods imported into or exported from Canada as well as food sold across provinces. It streamlines Canada's food safety procedures by combining 14 sets of regulations into one.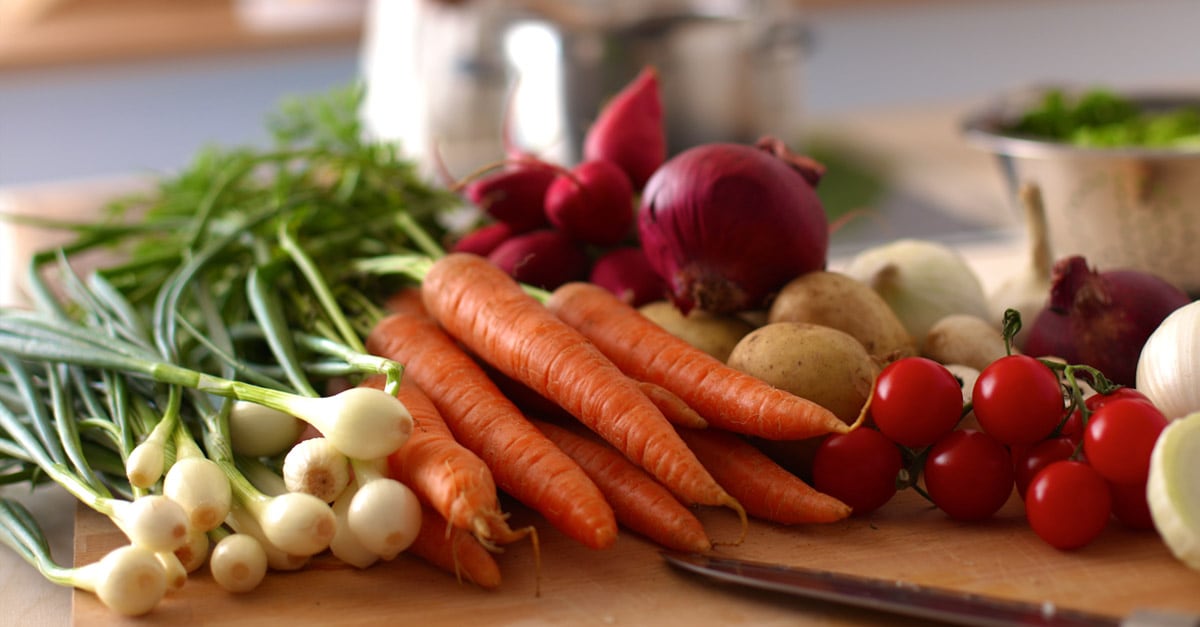 Traceability is one of the regulation's core elements and mandates an international standard for traceability.
Traceability-specific labeling requirements
include a common name and lot code or unique identifier. Organizations must keep records of traceability information to promote food safety and prepare for recalls.
The CFIA will
phase in some requirements
over a 12- to 30-month period for certain product and business types.
Learn more about SFCR and view the Fact Sheet.
Tobacco Products Directive (TPD)
Who's Affected: Tobacco Industry
Another industry that has felt the complications of counterfeiting is tobacco. In the United Kingdom, around
45 billion poison substance-containing fake cigarettes
are smoked each year. In response, the European Commission issued the Tobacco Products Directive (TPD), which begins to go into effect May 6, 2019.
The EU-wide system improves the traceability and security of tobacco products because it allows the Commission to trace where and when the product was diverted into the illegal market and reduce illicit trade. TPD requires unique identifying marks on each unit of tobacco product.
Learn more about TPD.
UL Traceability Requirements
Who's Affected: Multiple Industries (Though Largely Electrical Part Manufacturers)
For over a century, UL's mission has been to promote safe living and working environments and ensure that their certification mark conveys trust. Although their traceability requirements have stood the test of time, recent technology advances, as well as the explosion of counterfeit goods, has further heightened their importance.
UL requires traceability markings not only on UL-listed end-products but also on their components. This process verifies compliance with UL requirements and ensures that safe products are brought to market.
Unmarked components can create challenges for end-product manufacturers as well as installers if the parts are sold to them directly. If the end-product manufacturer or installer cannot show
evidence of UL certification
, it can cause detrimental production delays and counterfeit issues.
The UL audits companies on a regular basis to make sure they're following standards. It's the manufacturer's responsibility to assure that all components comply and have records readily available to prove it.
Learn more about UL's new and revised standards.
Unique Device Identification (UDI)
Who's Affected: Medical Device Industry
The U.S. Food and Drug Administration has laid out new 2019 requirements for the Center for Devices and Radiological Health (CDRH) to protect public health and to streamline post-market surveillance.
One of this year's top guidance topics is Unique Device Identification (UDI). UDI, which the FDA will phase in over several years, states that device labels include a unique device identifier in both human- and machine-readable forms. The company that is labeling the device must also submit
detailed information
about each device to the FDA's Global Unique Device Identification Database (GUDID).
On December 18, 2018, the FDA
announced
(PDF download) an end to a temporary grace period extension of their GUDID. The grace period will revert from 30 calendar days back to seven in early 2019.
Learn more about UDI.
Washington Initiative 502 (Proposed Changes)
Who's Affected: Cannabis Industry
In 2012, Washington State residents voted to legalize limited amounts of marijuana-related products for adults 21 and over. Today it is regulated by the Washington State Liquor and Cannabis Board to enforce the law and help cannabis-related businesses apply for licenses and operate successfully.
For 2019, the Washington CannaBusiness Association (WACA)
proposed changes to the regulation (PDF)
, including addressing the "seed-to-sale"
traceability system issues
. WACA argues that the current traceability system has caused major challenges for licensees. In 2018,
it was also reported
that the problems with transitioning to their Leaf Data Systems traceability software, which allows the state to oversee all cannabis transactions, were causing shipping and receiving issues.
Stay up to date on proposed changes to Washington Initiative 502.
How can Direct Part Marking Help you Stay in Compliance
We don't need to tell you that there are plenty of good reasons to comply with industry regulations regarding traceability. However, having a reliable, efficient track and trace system can ensure that you do so more efficiently and effectively.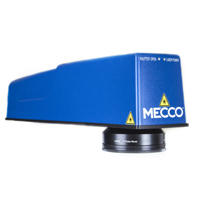 Direct part marking using the right
laser
or
dot peen
equipment, along with a built-in integration solution such as
EtherMark
makes traceability virtually seamless. Even if your operation hasn't explored a traceability system yet, there are plenty of options and customizations for any level of integration.
Now is the time to make sure your traceability process is up to par so you can be prepared for any regulatory audits or inspections.
What manufacturing industry regulations are you preparing for this year? Are the changes affecting the way you track and trace your products? Comment below and let us know!