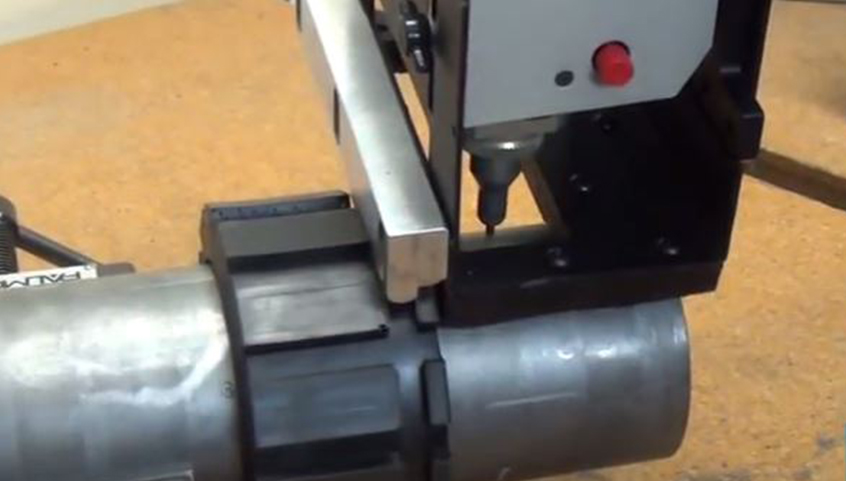 Portable marking equipment makes it easy to add traceability to a variety of parts, but pipes can be more complicated.
MECCO has designed a bracket that is installed onto our hand held dot peen machine, and it is paired with a magnetic guide that goes on the pipe. The guide is urethane with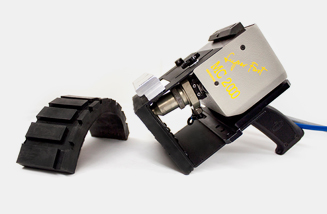 embedded magnets that help it conform to various diameters. It is then easy to guide the dot peen unit around the diameter of the pipe in order to mark it.
Portable Pipe Marker with Magnetic Guide Specs:
• Capable of marking steel pipes, tubes and other round parts
• Compatible with diameters atleast 4"
• Mark up to 6 lines of characters depending on size
MECCO offers standard and customized dot peen marking equipment to fit your application's needs.

Contact us today to discuss your application and get free sample marking on your parts: