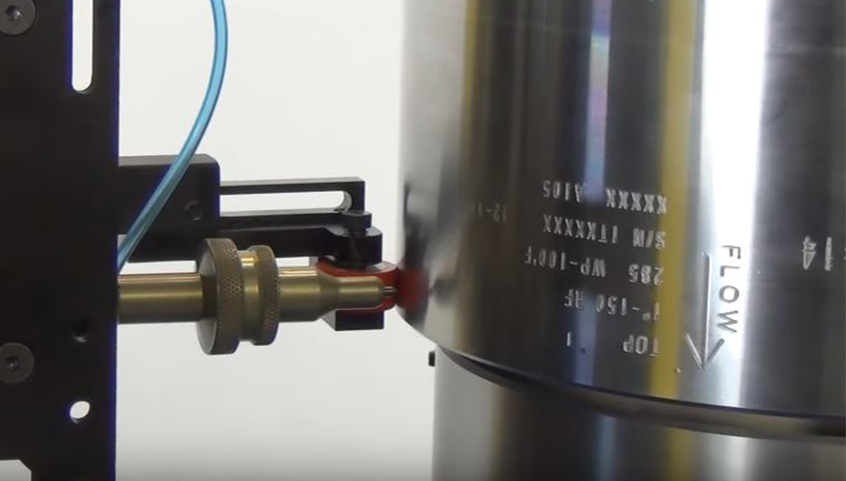 The permanent identification of a part for tracking purposes can be complicated depending on the part's shape. Round parts, such as pipes, flanges, and couplings, require unique marking equipment to ensure a quality mark around the diameter.
The FM200 Flange/Coupling Marking System combines MECCO's industrial strength dot peen impact marking technology with a precision rotary chuck to produce marks on various size diameters.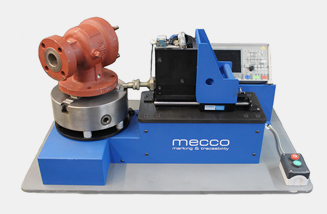 How to Permanently Mark Flanges, Couplings & Other Round Parts
With the FM200, the round part is placed on a rotary chuck, which is tightened to secure the part during the marking process. This adjustable system can accommodate a wide range of diameters and weight ranges.
The marking head is attached to an easily adjustable slide for quick changeover from one size to the next. Once the part is securely in place, the operator would position the dot peen marking head either manually or by pneumatic slide. Once the job file is selected on the T2 Controller unit, the start mark button can be activated.
The rotary chuck automates marking around the part's diameter. It can be programmed so that one can achieve consistently placed marks around parts' diameters, including rotating the part to mark on opposite sides. Watch the video to see the FM200 in action.


Flange/Coupling Marker Specs:
• 2.5" - 10" Inside Diameter
• 14" Maximum Outside Diameter
• Weight Max: 150 lbs.
• Upgrade to 225 lbs. Max Weight Available
• Fabricated Steel Base
• Portable flange marking options also available
• Other configurations available upon request
Do you need permanent marking of text, serial numbers, barcodes or logos on round parts?
MECCO offers flange markers that can be modified to fit your application's specifications. Contact us today to discuss your application!