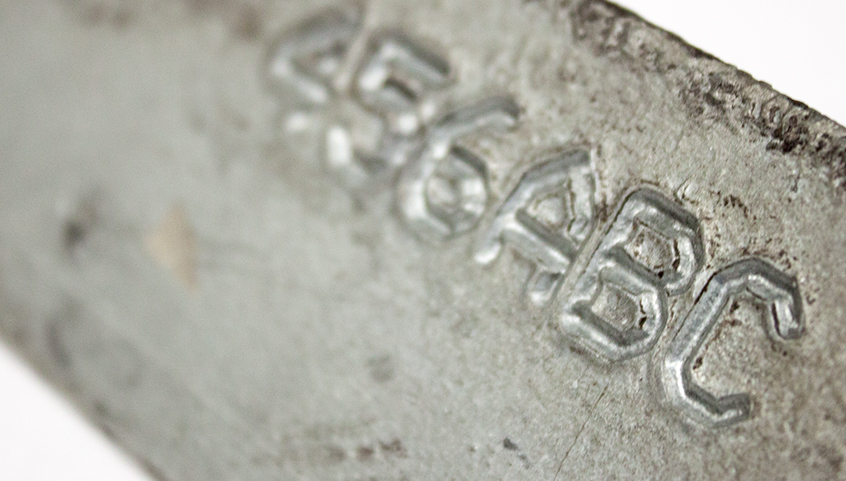 Updated June 27, 2018

If you're in the oil & gas industry, you know that achieving deep, durable marks is important for traceability. But getting both fast and deep part marks could be a dream you abandoned long ago. Although, with the right pin marking solution, there is a way to have the best of both worlds.
Working with dot peen technology day in and day out, I know that while there are many benefits, the impact can vary for different manufacturers. So how can you get the results you want?

Traceability Challenges for Oil & Gas or Structural Steel
Today, traceability is an important issue with regulations, the need for transparency, and a number of other factors. For those in the
oil & gas
and structural steel markets where tough environments can cause corrosion, being able to mark your parts quickly and legibly is only half the battle --
especially when you're using a hand stamping method like this company
. What really matters is whether those marks are still readable after:
Applying a thick marine paint coating , or
Being down hole at a well.
What good is a serial number, lot number, or heat number marked onto a part if, after the part lives its life in the field, you can't identify that part?

Achieving Speed and Depth in Part Marking
When it comes to tough environments, only deep marks are legible marks. But for production efficiency, a fast mark is paramount.
The two goals of mark depth and speed may seem like competing forces, though they can be achieved simultaneously with the right technology.
The patented
Vibra Peen™
marking mechanism is what allows our systems to produce a clean, smooth mark that is deep enough to read after coating. That's the type of mark that these tough environments require.

One Customer's Transformation
While it was in no way aligned with their main goals, one oil & gas company was h
olding up production to hand stamp a number into the material.
As their company representative explained to MECCO, "We used take 10-15 minutes per part with a bunch of hand stamps and a hammer, and since all these parts are sent to galvanizing, we need to be able to read the mark afterwards.
"We have thousands of different parts being cut - structural steel, pipe, supports - and we needed a portable and quick way to mark their identification numbers."
Working with MECCO, the company decided to make the switch to our innovative
pin marking system
. As a result, their marking process time improved significantly. In fact, the company representative commented, "This is the best piece of eqipment we've ever purchased for this facility!"


Since then, they have
purchased three more pin marking machines for their plant and are consistently meeting their process time goals.