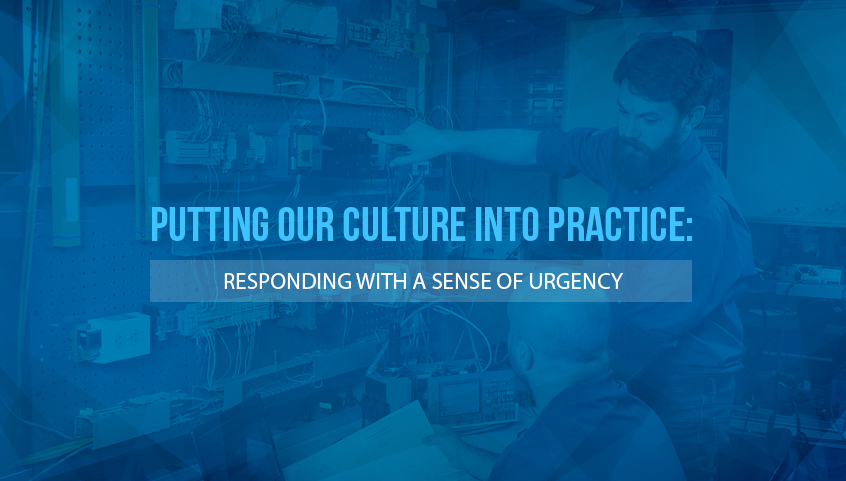 Putting Our Culture into Practice: Responding with a Sense of Urgency
In business, we often encounter the term "sense of urgency." We read about it in industry literature and hear it referenced by experts on workplace productivity. Yet, our experiences have taught us that a common pitfall is to confuse a sense of urgency with a sense of emergency. While we do not advocate behaving or responding in a frantic manner (emergency), we are firm believers in what it means to demonstrate a strong desire to accomplish important items, and to do so now (urgency).
Delving deeper into what it means to have a sense of urgency, we turned to an expert on the matter. John Kotter, Harvard Business School professor and author of A Sense of Urgency, argues that "When people have a true sense of urgency, they think that action on critical issues is needed now, not eventually, not when it fits easily into a schedule. Now means making real progress every single day." In today's Align with Nine blog post, we dive into Kotter's sentiment to explore our Core Behavior #3: Respond with a Sense of Urgency.
The Urgency of Now: A Critical Component to How We Work
At MECCO, we believe that a sense of urgency is crucial to delivering effectively. That's why we wrote it into our nine core behaviors. We take a two-pronged approach to responding with a sense of urgency. Prong one is to "be proactive." To us, being proactive means that waiting on the customer/others for work to be done is never the best situation. Instead, we must create a sense of urgency with others to ensure follow-through.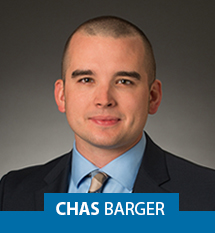 Chas Barger, Service Supervisor, details a specific instance in which we took a proactive approach with one of our clients in the automobile industry – a client who needed our immediate support for their laser marking system. "Our customer had an urgent issue, and so we deployed team members both remotely and onsite, in Michigan." Barger recalls that the team drove to Michigan and brought parts to trouble-shoot equipment, while team members who supported remotely remained in close contact. The end result? The MECCO team kept up the sense of urgency until the laser was back up and running. "We want to make sure that our customers know that by working with MECCO, they obtain an immediate response, one tailored to high demand environments," says Barger.
Maintaining Focus: A Key Ingredient to Responding with a Sense of Urgency
The second prong to how we respond with a sense of urgency is that we "follow-up on everything." We believe that internal and external clients rely on us and we rely on others. That's why we record a follow-up date for every action and take responsibility for its completion. We understand that in today's often chaotic world, it's easy to lose sight of the details, or to treat a once urgent need with less urgency after a few days have passed. At MECCO, we maintain a consistent sense of urgency throughout the duration of a project or action, so that it's completed accurately and effectively.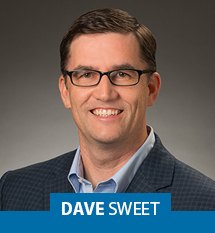 When reflecting on how we want our customers to describe their partnerships with us, Dave Sweet, President, remarks that our sense of urgency should rise to the top. "Our clients should trust that if they call us, we pick up the phone. We respond."
Like the rest of the team at MECCO, Sweet believes that a sense of urgency stems from capitalizing on what we can do now. "If our clients have an issue, we treat it like it's our own," says Sweet. "We mobilize as a team and look at what we can do now to address our clients' issues. Our goal is to keep our clients and their businesses poised for success – and there is no better time to do so than now."
Our bi-weekly blog series on putting our culture into practice continues. Check back with us in two weeks, when we cover Core Behavior #4: Build Open and Honest Communications.