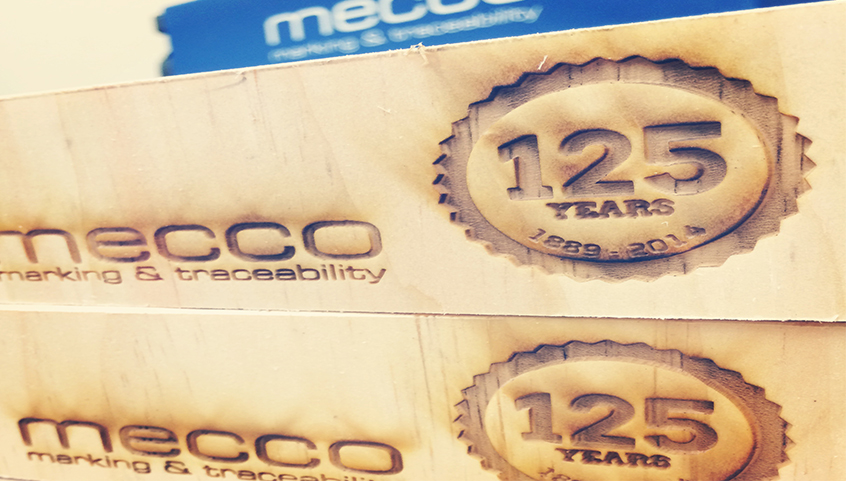 Today, all of us at Mecco Marking & Traceability would like to invite you to our office in Cranberry Twp, PA to celebrate our 125th anniversary. Since 1889, Mecco has been in the Pittsburgh area, offering direct part marking solutions that have spanned several generations and several types of technology.
We're hosting an open house from 2PM-7PM, featuring product demos, giveaways, photos throughout Mecco's history, and a barbecue. Stop by to meet the Mecco family, see our facility and celebrate with us!
"Mecco has a legacy of marking innovations dating back 125 years, and we are excited to share some of our history as well as our latest innovations with the community and the Pittsburgh region," said Dave Sweet, President of Mecco Marking & Traceability.
Our office is located at 290 Executive Drive, Suite 200, Cranberry Twp, PA 16066.
Come meet the Mecco staff and see first-hand some of the products from our history, including an array of steel hand stamps. We'll also have a display showing the wide variety of parts that you can mark, the systems we've developed over the years to solve traceability needs of our customers, and we'll even custom mark some great Mecco swag for you! See our MeccoMark CO2 laser in action marking on wood, or get a mug and pen engraved with a MeccoMark Fiber laser!
Follow us on Twitter throughout the day to see photos from our 125th anniversary event!