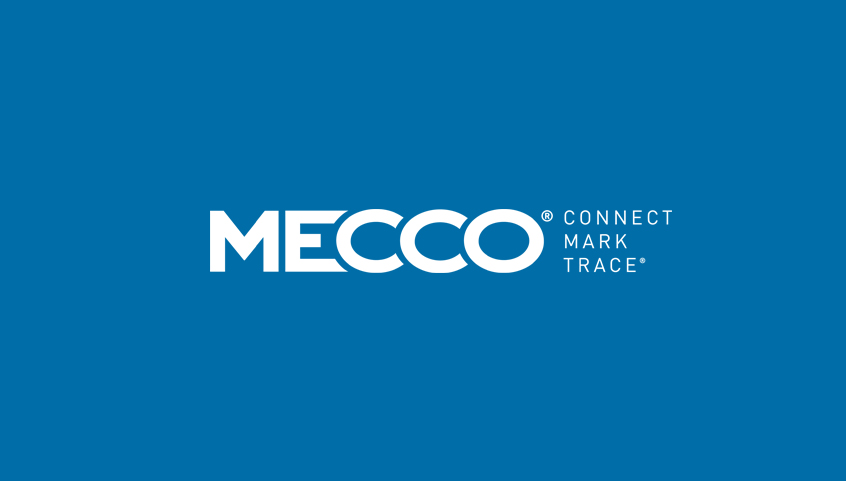 MECCO, a leader in the part marking and traceability industry, has launched a new logo and tagline to communicate the company's commitment and dedication to being the premier partner in integrating marking and traceability.
The logo visually represents the connectivity that helps MECCO's customers integrate marking systems onto the factory floor. The design is inspired by a magnified view of a single mark, whether by laser beam or dot peen imprint, that flows together to form continuous lines.
"As our company continues to evolve and provide innovative solutions like EtherMark, we wanted our brand identity to better fit with the value we provide," explains Dan Prokop, Marketing Manager. "Our customers' ability to improve their factory efficiencies with traceability begins with innovative marking equipment and optimal connectivity."
Delivering a new look for the 126-year-old company, MECCO is focused on moving with manufacturers toward a more automated environment. The company's goal has been to simplify the traceability process for customers, so it has made significant strides in product development that connects equipment to the factory floor for an automated marking process.
As the new tagline simply and boldly states: "Connect. Mark. Trace." Sitting to the right of the logo, the tagline concisely declares the simplicity that MECCO offers in marking equipment integration.
But not all things have changed. Although the logo is updated, MECCO is still committed to delivering the same first-class customer service the company has been known for.
"We always have put our customer first, and we will continue to do so," said MECCO President Dave Sweet. "The logo might have changed, but we still promise our customers the best possible partnership we can provide through every step of the marking and traceability process. We supply a solution, not just the tool."