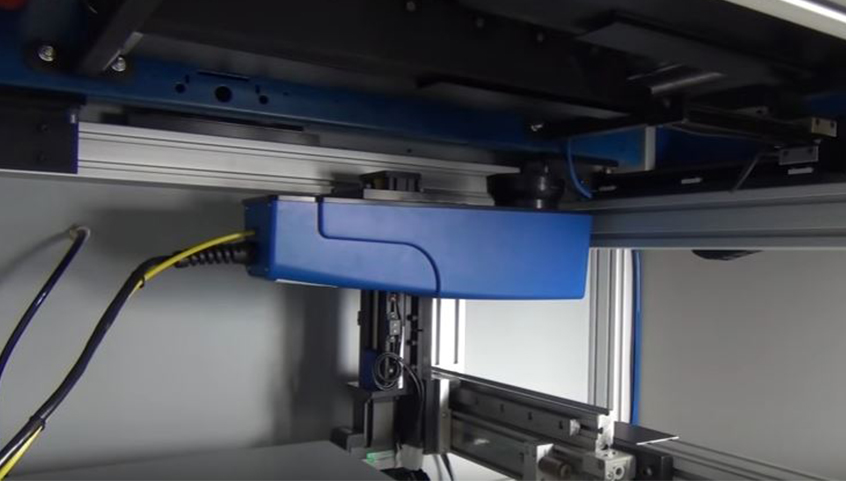 This wheel marking system with powered conveyor utilizes EtherNet/IP communication to integrate marking and reading/verification into an assembly process.
Using a MeccoMark Fiber Laser Marking System, this system was engineered to work with the customer's existing powered conveyor. It also features pneumatic doors that are automated for Class 1 safety. Once the part enters the laser safe enclosure, pneumatic grippers help to center the part on the conveyor.
The system then uses a vision system to verify the wheel type and find the XY position of the valve stem for marking in the proper location. You'll see in the video that the system is taking measurements before the laser marking device moves into place and begins the marking process. In this case, the laser marker then marks a 2D data matrix barcode onto the part before releasing the grippers, using the powered conveyor to move the part onto the second station.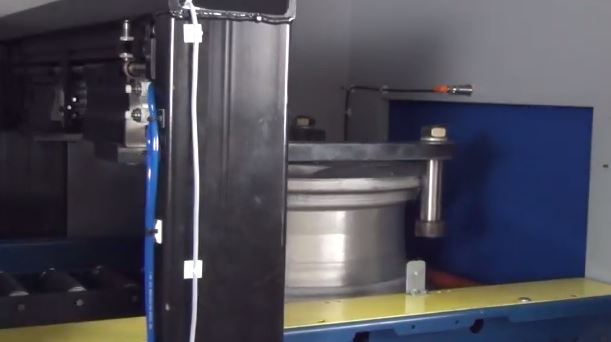 The second station includes a vision system for verifying the mark. A Cognex camera was used to read the mark, grade it, and send that information back to the HMI (Human Machine Interface). Housing the verification in this second station increases machine throughput and allows the next part to begin marking faster. At the same time as the first park is being verified, another wheel moves into the enclosure and begins the process of laser marking.


Wheel Marking System with Powered Conveyor Stats:
– MeccoMark Fiber Laser Marking System
– Mark Type: 2D Data Matrix
– Part Being Marked: Cast Aluminum Wheel
– Part to Part Cycle Time: 26 seconds


Are you interested in learning more about a powered conveyor solution to permanently mark your parts in an automated production cell? Contact Mecco today to discuss the needs of your project and we'd be glad to help you!