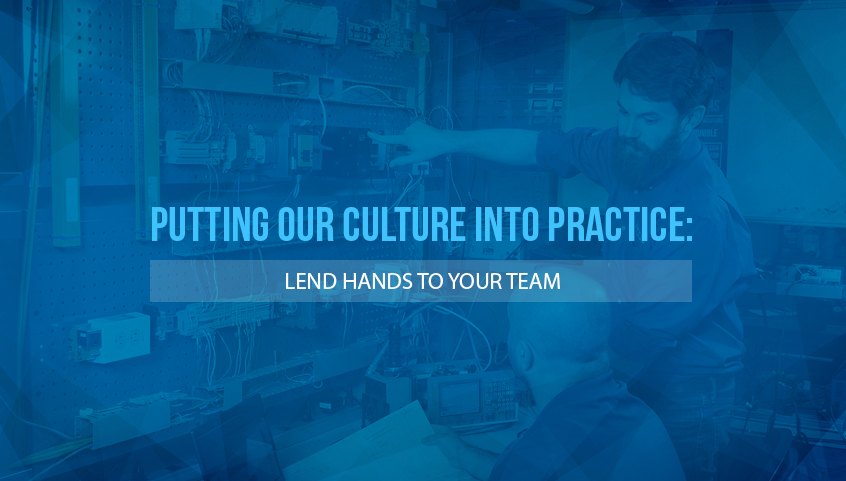 Putting Our Culture into Practice: Lend Hands to Your Team
"You have two hands: one for helping yourself, and one for helping others." While the late Audrey Hepburn is perhaps best known for her starring roles in iconic films like Breakfast at Tiffany's, Hepburn became a humanitarian and, ultimately, a voice for what it means to lend a hand and help others. Her quote illustrates a basic tenet of how we, at MECCO, operate on a daily basis. In today's Align with Nine post, we delve into our thoughts about our Core Behavior #5: Lend Hands to Your Team.
A Behavior Grounded in a Shared Sense of Commitment and Responsibility
What do we mean when we say that we lend hands to our team members? Simply put, it means that we are in this together.
Our culture – and thereby, our ability to deliver to our customers – is rooted in trust, open communication and a commitment to each other. We create an environment in which "lending hands" becomes a guiding principle. To do so, we follow two basic beliefs: practicing blameless problem solving and honoring our commitments.
Practicing blameless problem solving translates into this: we lend hands, and we resist the urge to point fingers. All of us, at some point in our lives, have been on the receiving end of finger-pointing. We know that, while it's the easy road to take, it's neither productive nor helpful.
To honor our commitments, we do what we say we're going to do, and we deliver accordingly and on time. If we know that a commitment cannot be fulfilled, we notify others early and agree upon a new commitment to be honored.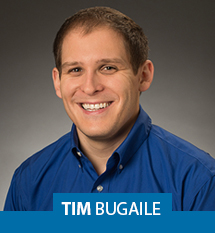 We believe in treating mistakes as learning opportunities. We ask ourselves and each other key questions, such as: What are our best options for solving a problem? What have we learned that can help to keep us from repeating the mistake? And finally, how will we integrate that learning into new behaviors or practices?
"At MECCO, we take a productive approach to solving problems," says Tim Bugaile, Marketing Coordinator. "We grow from our mistakes. We look at them critically and ask ourselves, 'what can we do better?' And then we commit to learning from a mistake and finding a workable solution."

By Lending Hands, We Fortify Our Relationships and Strengthen Our Services
Consistently, we find that by sharing our commitments and responsibilities to our clients, we grow. We build stronger relationships – and increase our collective ability to deliver first-rate services and solutions.
Andriy Hetman, Electrical Controls Engineer, shares an experience of how he and other members of the MECCO team lent hands to a customer in the automotive industry, one who was faced with an urgent issue.
"We all commit to being adaptive because, ultimately, we're all working toward the same goal," says Hetman. "When one of our clients needed us on-site, we all adjusted our schedules so that we could provide support as quickly as possible."
Hetman goes on to note that flexibility was shared across the team. "All of us needed to make adjustments – which really shows how much we value each other as team members. Personally, it meant that I needed to adjust my school schedule, so that I could turn in assignments and lend hands to my team, sharing in our customer-centric approach," states Hetman, who — in addition to working full-time — is a part-time student.
Bugaile sums it up by referencing our team-first mentality. "All team members here go above and beyond to support our customers and give them what they need," says Bugaile. "Lending hands means that we're accommodating. We don't oversell and we don't overpromise. We remain flexible and adaptive, so that our customers receive the absolute best that we have to offer."
Our culture-focused blog series continues! Check back with us in two weeks, when we dive into Core Behavior #6: Be Humble.