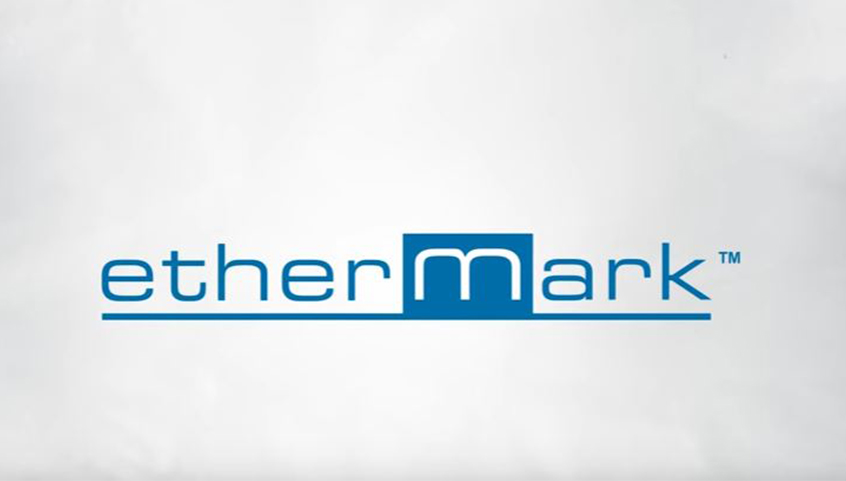 Industries such as automotive, oil & gas, medical devices, aerospace and metal fabrication know the value of permanent, legible marks on parts and assemblies created by permanent part marking systems. Whether created with a laser marking system or a dot peen marking system, the marking of part numbers, serial numbers, lot/batch numbers, barcodes and other identification can save money by making it easy for a part to be traced throughout processes and facilities. This style of traceability may even be required by regulatory bodies.
Typically traceability marking is done in a time and cost effective manner by producing the marks in line with production equipment. This allows traceability marks to be applied permanently on a part without slowing down the line or requiring human interaction, and while maintaining organization.
The Problem with Marking Device Integration
Most factory equipment is controlled through programmable logic controllers (PLCs). Devices, like the cameras that read 2D DataMatrix Barcodes and other traceability marks,

typically communicate directly with a PLC using Ethernet/IP. Direct communication from PLCs to interactive devices allows all levels of employees, from electrician to engineer, to troubleshoot and maintain communication and process flow.
The challenge was that marking systems offered no direct means of communicating with PLCs; instead, custom interface software was required.
As a result, communication between PLCs and marking devices had historically required days of custom programming to create communication between the PLC and the marking device API (Application Programming Interface). Each marking device vendor uses proprietary APIs, which forces programmers and engineers to learn specific commands only applicable to a single device. To use the marking device, a PC is required on the factory floor.
Typically, a company will spend approximately 30 hours or more writing the initial communication protocol between the PLC and the marking system. In addition, whenever PLC or marking system software/firmware upgrades are introduced, the entire laborious process of upgrading and testing the integration must be repeated.
Benefits of Networking Marking Devices with EtherNet/IP
With the introduction of the patent-pending EtherMark from MECCO, marking systems can connect and communicate directly with factory floor PLCs, saving time and money on custom programming and eliminating the need for fragile PCs on the shop floor. Like the rest of the factory machinery, the marking equipment is now controlled by the PLC via Ethernet/IP, using only one command for marking a job file.
The 30+ hours of programming and integration work that other systems require can be reduced to as little as eight minutes using the native EtherNet/IP integration capabilities of the MECCO EtherMark package with add-on profiles.
EtherMark, coupled with embedded control systems in the latest generation of marking equipment from Mecco®, allows companies to set up simple connections directly from the manufacturing equipment PLC to the chosen marking system: a MeccoMark® Laser Marking System or COUTH Dot Peen Marking System.
This simpler configuration enables faster initial deployment, simpler maintenance and fewer potential points of failure in communication. The result is lower cost, greater uptime and more factory throughput with less hassle and frustration for engineers, quality assurance, factory personnel and management. MECCO's EtherMark is a ground-breaking technology in parts marking automation.
Isn't this technology already available?
No. MECCO is the first in the industry to develop a direct communication from marking devices to PLCs via EtherNet/IP. While other suppliers claim to offer EtherNet/IP integration for marking systems to communicate to PLCs, they are actually referring to one of two options:
– An adaptor that turns RS232 into EtherNet/IP communication – This option still requires that commands be sent via their proprietary APIs, therefore 30+ hours of coding is needed. This complex, multiple component protocol is also inherently more fragile and requires more maintenance, making it expensive and potentially causing a bottleneck in the plant.
– EtherNet TCP/IP – This option allows you to talk over an Ethernet (RJ45) cable, but it still requires you to talk via a set of proprietary API command calls. This means a series of commands needs to be sent in the correct order, and specific returns need to be seen. This communication series changes based on vendor, and this programming is typically detailed and arduous.
MECCO dedicated a significant amount of time to research and development of packaging the EtherNet/IP protocol for its laser and dot peen marking equipment, answering one of the most common problems heard in the industry and bringing marking devices online in the same easy manner that the rest of the factory equipment integrates.
The MECCO solution is ODVA compliant, meaning that it is a certified EtherNet/IP solution. ODVA testing is rigorous to ensure that our implementation of EtherNet/IP will work alongside your existing devices without interfering with network-wide communication and will not fail on your plant floor.