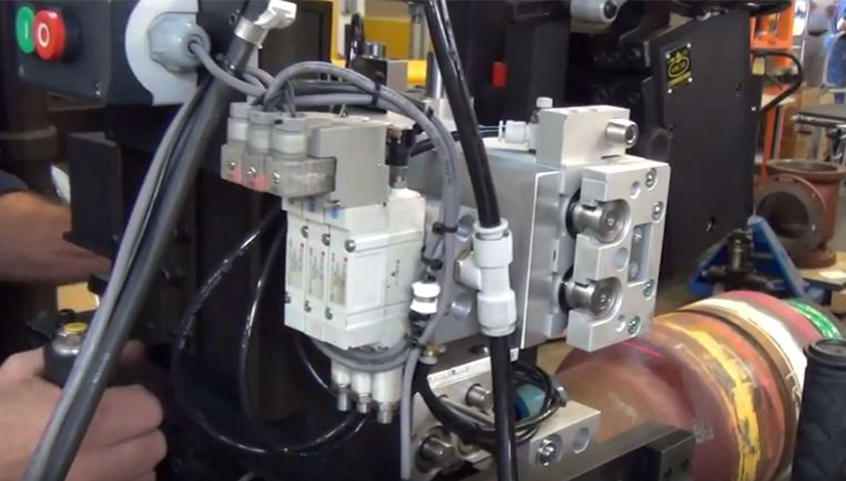 Our featured machine of the month is an N-34 Tool Joint Deep Marker with pneumatic clamps. In this demo video, you'll see how Mecco Marking & Traceability customized a deep marker for 2D data matrix and human readable part marking on pipes and tubing.


Marking on pipes and tubing can often present a challenge for traditional marking devices, which is why this customer reached out to the team at Mecco in order to get a custom engineered solution. Using the N-34 dot peen marking system, we designed a tool joint marker that stays put once you clamp it down onto the pipe you're marking. The marking head uses a pneumatic linear actuator to rotate around the tool joint, allowing the marker to move around the pipe to mark text, serial numbers, barcodes or logos at 3 different angles. Know where the mark will be made before starting by using our alignment beam that indicates the area that will be marked.
The system automatically adjusts to mark diameters of 2.375" to 7.625". Watch the video to see it in action. Discover more about our dot peen marking systems by visiting our Dot Peen product page.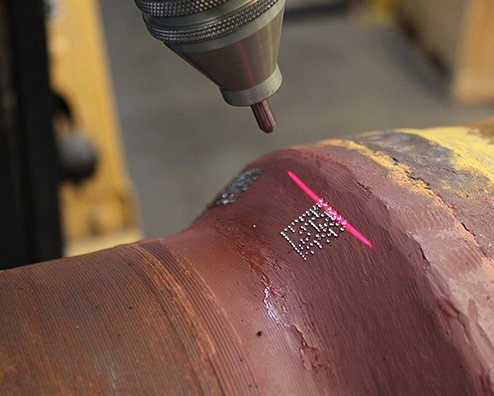 Dot Peen Tool Joint Deep Marker Specs:
- N-34 U 72x35 Marking System
- Designed to be supported by a tool balancer
- Mark Type: 2D data matrix and human readable
- Type of Part being Marked: Pipe and Tubing
Have questions? Need a similar solution for marking your pipes or tubing to achieve traceability for your parts? Mecco can help determine if this is the right fit for your application's needs. Contact us today to discuss your project!