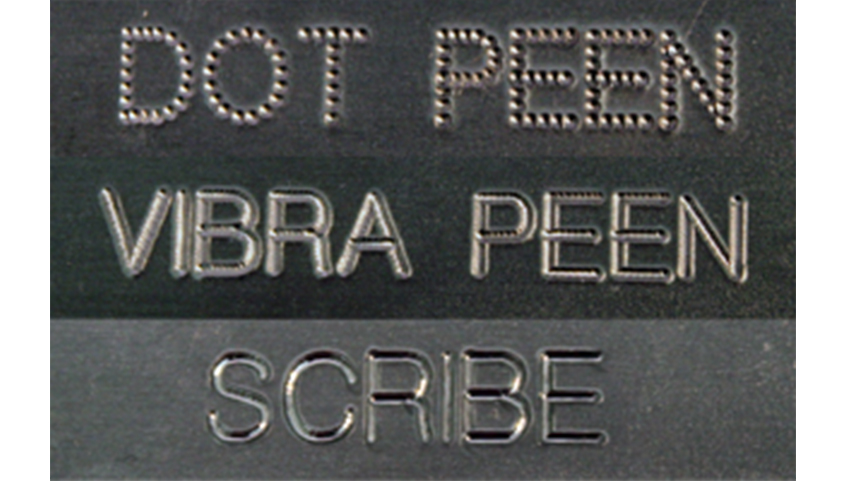 Dot peen marking is a permanent, direct part marking process using a carbide pin to indent the marking surface to form continuous lines, logos and 2D Data Matrix bar codes. When considering an impact marker, it is important to weigh the advantages of each technology that the markers are capable of so that you can choose the right one for your application.
Dot Peen
• Single pin or multi-pin devices. Specific dot pattern in each character
• Head speed has little effect on mark depth
• Can be either pneumatic or electric
• Advantage: Least intrusive impact mark method
Vibra Peen
• No specific dot pattern
• Stylus cycles up and down at a fixed rate of 80 to 100 cycles per second
• Head travel speed greatly affects mark depth
• Pneumatic only
• Advantages: Speed, depth of mark and appearance
Scriber
• Press down and drag across the item
• XY stepper motor driven
• Depth controlled by air pressure and size of head
• Pneumatic
• Advantages: low noise, high quality mark
Learn More
Learn more about using state of the art equipment to reduce costs and labor with this case study about a company that wanted to upgrade their hand stamp marking process.
If you're interested in learning more about how our product line can help you achieve these marks, visit our
Pin Marking page
or
Contact Us
.