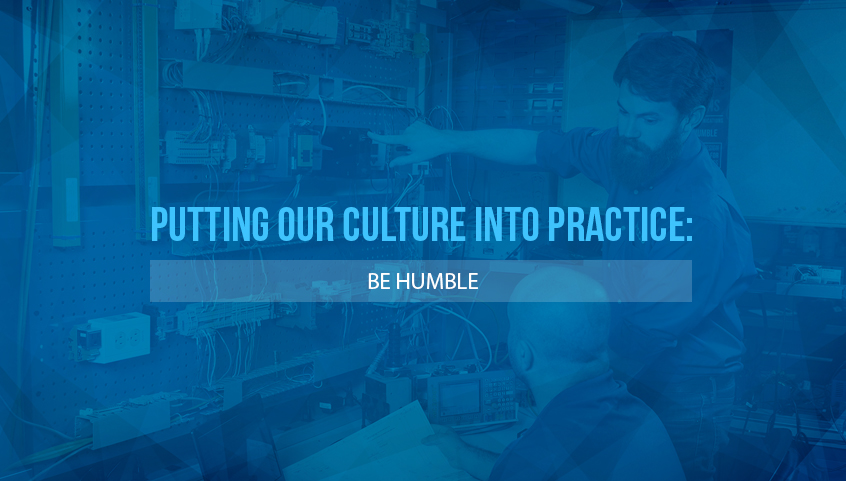 Putting Our Culture into Practice: Be Humble
For over two millennia, writers, scholars, and philosophers have found inspiration in the term "humility." Born in 551 B.C., Chinese philosopher Confucius is credited for a widely-known aphorism: "Humility is the solid foundation of all virtues." Fast forward nearly two thousand years, and you'll read similar words by famed British author C.S. Lewis. "Humility," stated Lewis, "is not thinking less of yourself; it is thinking of yourself less." Despite the separation of oceans, centuries, and major world events, both Confucius and Lewis hit upon a fundamental truth: that humility plays a central role in human behavior, and fosters positive relationships that are focused on the needs of others.
In keeping with the sage words of Confucius and C.S. Lewis, today's Align with Nine post takes an in-depth look at our Core Behavior #6: Be Humble.
It's Not About "You." It's About "Us."
We believe that the path of favorable interactions begins and ends with a focus on the good of the whole, not of the individual. How do we get – and stay – on this path? By following three basic principles, the first of which is to "check the ego at the door." That's right. We've all been there: it's human nature to let our egos get the best of us. Yet, in order to operate as effectively and cohesively as possible, we must consistently keep our egos in check.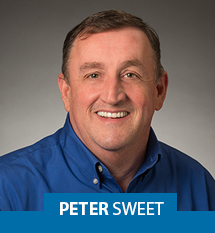 Each day, we remind ourselves that our own egos and personal agendas must never take precedence over doing what's best for the team. Placing our concerns on counter-productive thoughts – who gets credit, who looks good, who looks bad – saps goodwill, energy and team morale. Making the best decision for the good of the enterprise must always be our paramount concern.
Inside Sales Manager Peter Sweet brings the need to stay humble back to the greater good. "At MECCO, no individual takes credit for our work – credit is always given to the team. And that's our goal: to stay cognizant of the team, to build the team so that, together, we reach a favorable end result."
Personal Responsibility: A Necessary Ingredient for Humility
Following the importance of checking our egos, our basic beliefs about humility are anchored in fact-gathering. We commit to being "quick to ask and slow to judge." We know that knee-jerk reactions never yield positive outcomes. That's why we gather facts before making judgments. Moreover, we remain curious about additional information, which often yields a more complete picture and sheds much-needed light.
Dave Sweet, President, believes that humility is about self-awareness. "Egos leads to divisiveness, which is simply not what we're about. Our successes are rooted in an ongoing understanding of the importance of the team, of the good of the entire organization. It's in the team that we find the most value in what we deliver to our clients."
Sweet's words segue into the third and final tenet of what we mean by humility: "taking responsibility." We judge situations not by what happens, but by how we respond. We own our actions and drive toward a successful solution, no matter the situation.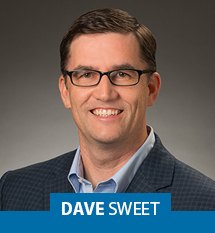 "Nobody is perfect here," says Sweet. "We're all working hard and we all need help. Life throws curve balls at all of us. It's what we do with them – how we react – that determines a successful outcome. And in those moments, being humble is of the utmost importance."
Ego-free. Fact-driven. Responsibility-focused. We'd like to think that Confucius and C.S. Lewis would agree with how we put humility into practice.
Watch this space for more insights about our culture. We'll be back in two weeks when we cover Core Behavior #7: Pursue Personal and Company Growth.