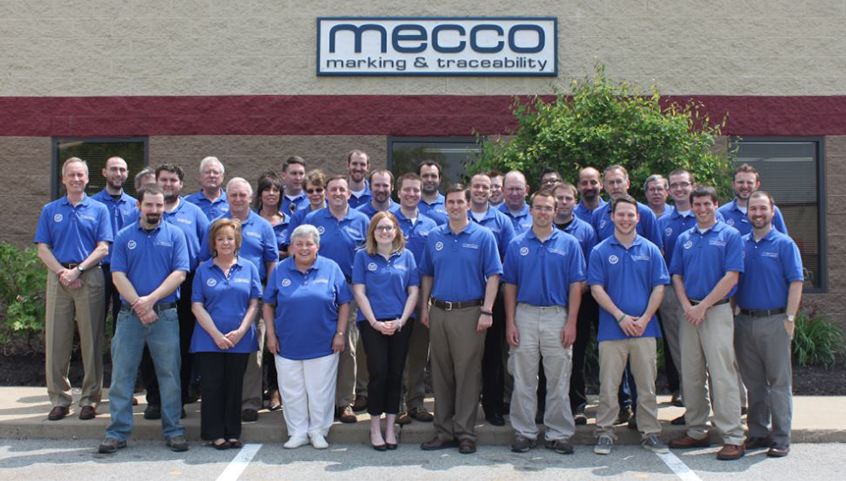 5/23/14: MECCO's 125th Anniversary Celebration
"It's an amazing story that could only be done by amazing people," said MECCO's President Dave Sweet when talking about the growth of the company in recent years.
Marking its 125th year in business, MECCO opened the doors of their Cranberry Twp facility on May 22nd to customers, vendors, partners, family and friends in order to celebrate the occasion.
With new products and sample marks on display, along with photos of MECCO's innovations over the years, attendees were able to see first hand what the company has been up to for more than a century.
Dave also took the opportunity to recognize MECCO's long term employees.
20+ Years:
– Ken Helsel
– Geoff Thompson
– Linda Henning
30+ Years:
– Jim Elser
– Mike Visnansky
– Mark Landis
– Joyce Sergent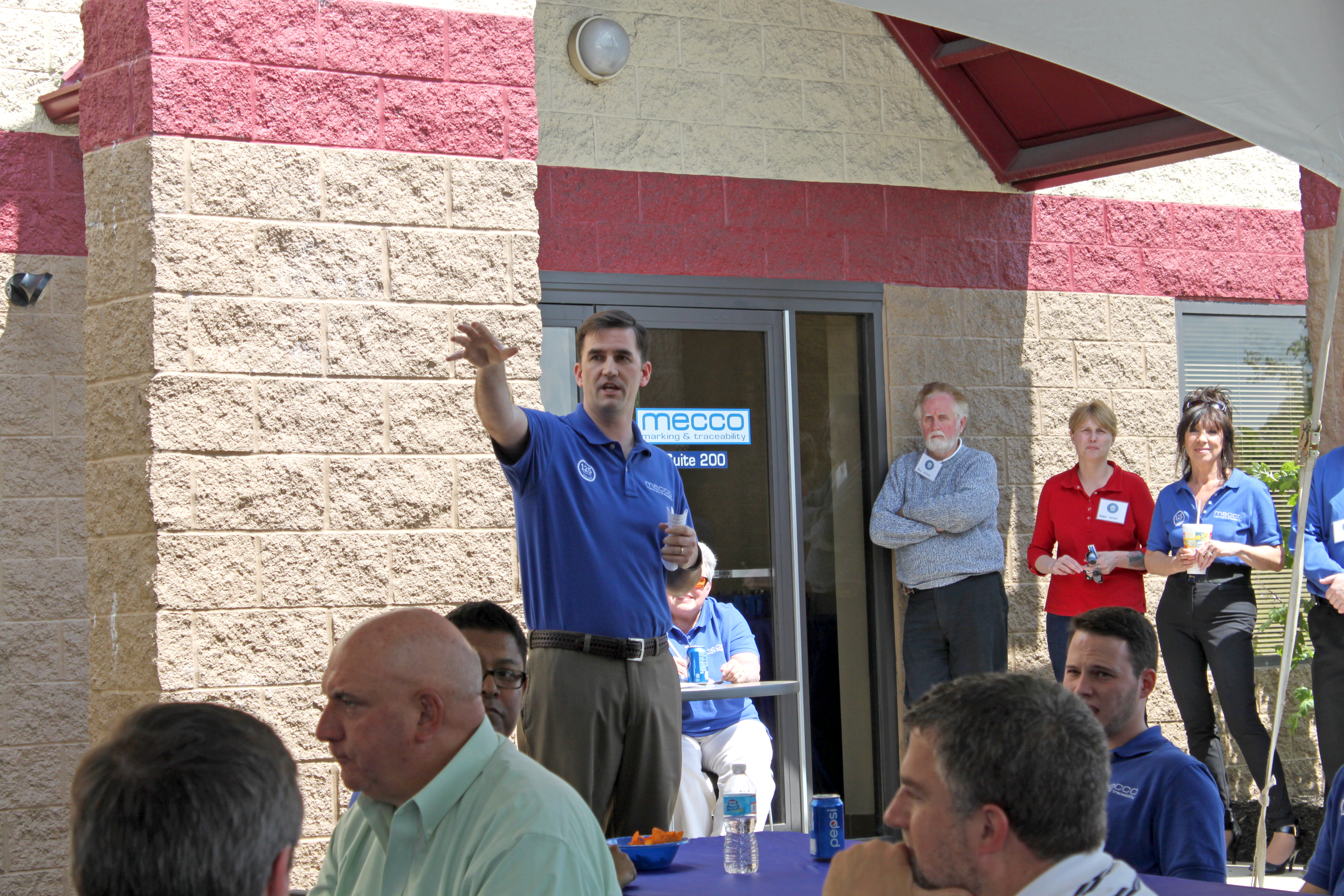 MECCO President Dave Sweet recognizes the long-term employees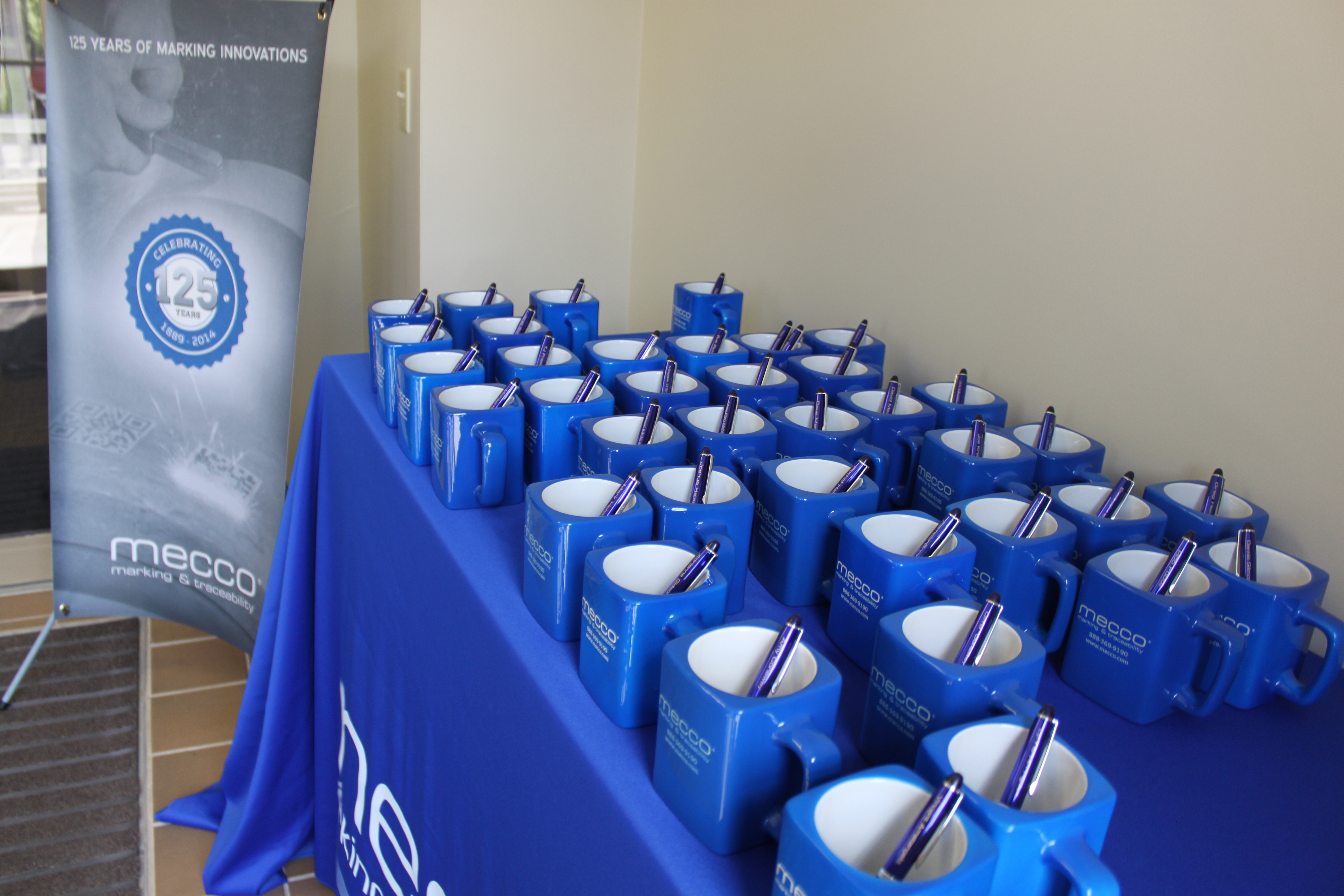 All attendees received custom marked pens and MECCO coffee mugs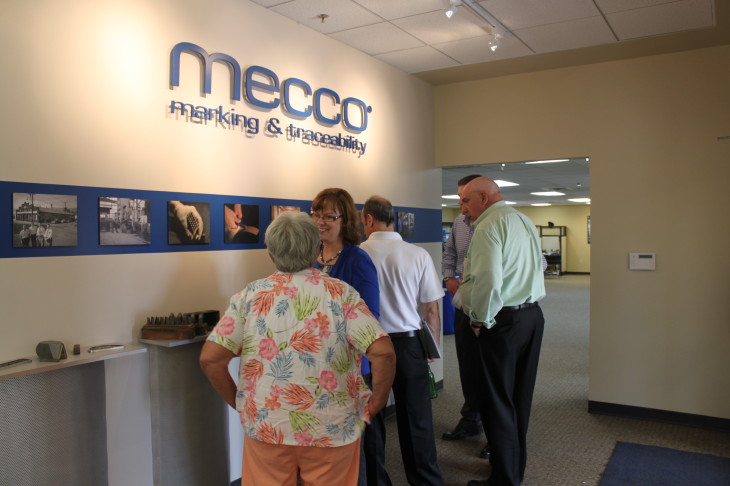 Attendees browse the entry way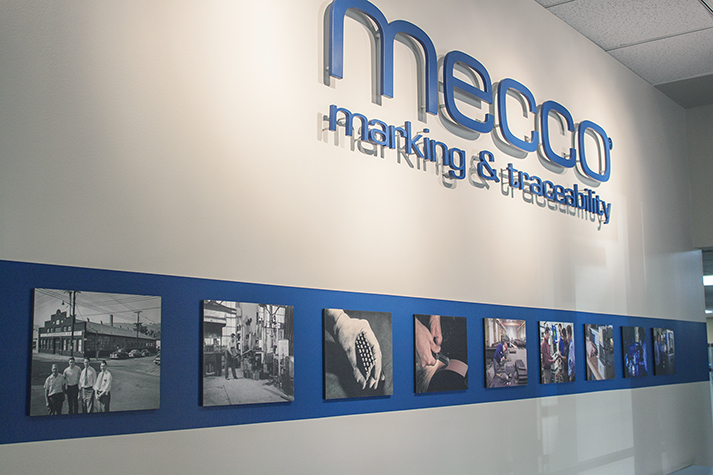 A look at MECCO's history through photographs