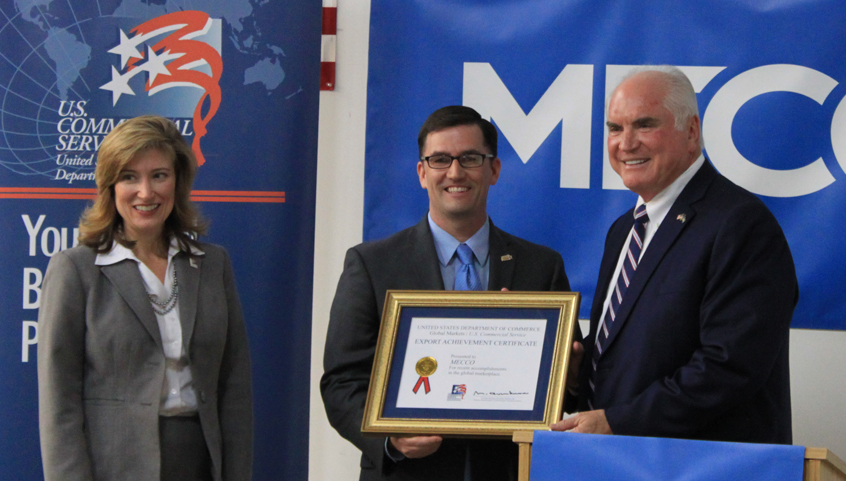 On July 27, 2016, Congressman Mike Kelly (PA-03) presented Dave Sweet, President of Cranberry Township, Pa.-based MECCO, with the U.S. Department of Commerce's Export
Achievement Award.

The Export Achievement Award recognizes U.S. companies that have either made their first export sale or expanded their sales into overseas markets with assistance from the U.S. Commercial Service.

"MECCO's success shows that quality products and innovative solutions from Western Pennsylvanian businesses can compete with goods and services from around the world," said Congressman Kelly. "It's also a great example of how resources like the U.S. Commercial Service can help companies of any size make exporting a key component of business growth."

MECCO is a 127-year-old manufacturer of industrial part identification systems. The U.S. Commercial Service team in Pittsburgh and Catalyst Connection, a local organization that provides consulting and training to manufacturers, began working with MECCO to enter new international markets in early 2014. Within nine months, the joint effort helped MECCO successfully enter the Mexican market, identifying a viable local partner that enabled MECCO to provide a solution to a Fortune 500 manufacturer with the potential for additional orders valued at $100,000 in the near future.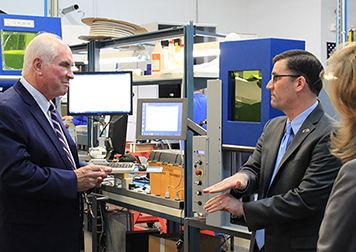 "From the outset, the strategic planning we have done with the U.S. Commercial Service and Catalyst Connection has been instrumental in growing our business internationally," said Sweet. "Their services and support significantly shortened our timeline to international success."
"The success story of MECCO is that of a firm that recognizes the benefits of exporting and utilizes the U.S. Commercial Service's strong global network," said Lyn Doverspike, Director of the U.S. Commercial Service Pittsburgh Office. "We have been so impressed with MECCO's planning and vision and are pleased to congratulate them on such a prestigious award."
For a video on MECCO and their export success, please click
here
.