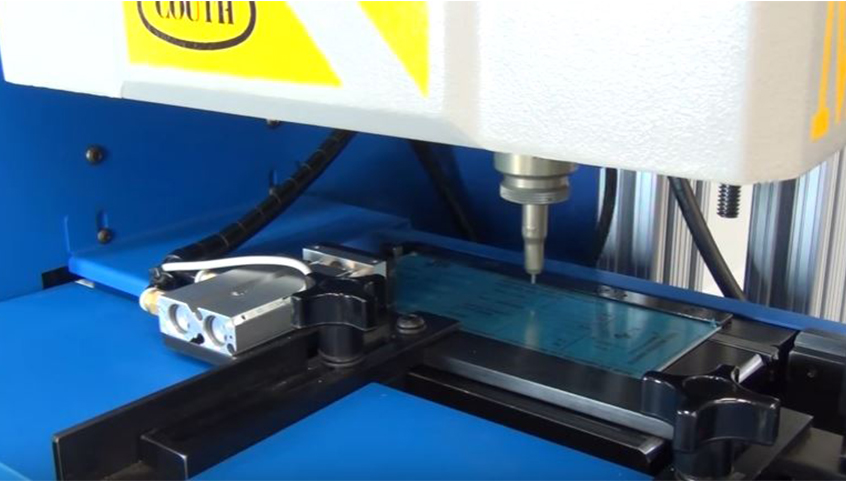 This month's featured machine is the Dot Peen Tag Marking System. This system is the perfect solution for marking stacks of tags at a time with serial numbers, text, logos, and other information.
Featuring a pneumatic pick and place arm, this system lifts tags from a magazine that holds 100 tags. We also offer larger magazine options for the tag marking system depending on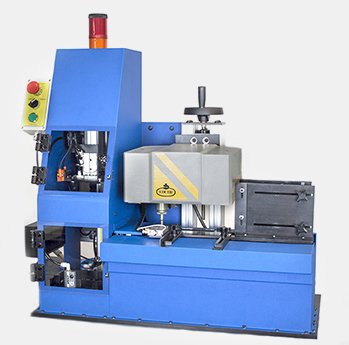 the size of your tags.
It uses an air knife to ensure that only one tag is lifted at a time to prevent jamming. When the system's sensors notice that the tag magazine is empty, the system will auto stop. At that point, you can refill the tag magazine with another stack and re-start the marking process.
The dot peen unit is programmed to mark specified areas of tags, automating variable information like serial numbering and barcoding. Completed tags feed into a stack from the bottom to allow for first in, first out.
This system can be modified for different sizes of tags, allowing for flexibility in being able to use one marking system for multiple projects. The tag marking system can also be used for standard dot peen marking projects by switching to manual mode and simply placing a part under the marking unit.


Tag Marking System Specs:
- COUTH Standard Series Dot Peen Marker
- Mark Type: Human Readable text
- Type of Part Being Marked: Aluminum Tags
- Marking Field Size: 150x100
- Adjustable for tag sizes ranging from 0.5"x2" to 7"x4".
Have a tag marking project?
Need to mark tags? Mecco offers permanent marking solutions that can be modified to fit your application's specifications. We also offer laser tag marking solutions if you're looking for a higher contrast mark or a more aesthetically pleasing logo. Contact us today to discuss your application: