Mechanical Engineering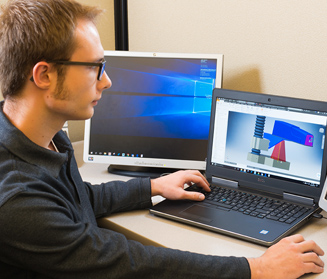 At MECCO, we know you have specific part-marking and traceability needs and understand that your applications can be challenging. That's why we use our decades of experience to design and build machines that fit your specific requirements and manufacturing space.
Regardless of your challenges, our mechanical engineering team works with you to ensure you have the machine designed to your exact specifications that will ensure long-term success.
Our team has experience across many
industries
and is ready to work with you to configure a solution that maximizes uptime and safety while minimizing risk and time lost.
Controls Engineering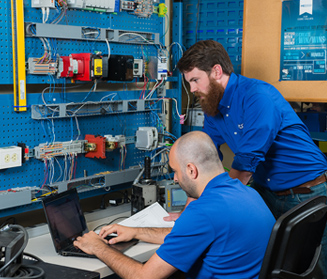 When your application requires detailed, customized electrical components, our controls engineers work to ensure you have exactly the system for your application.

Responsible for all electrical components, including specs, cabinet layout, and wiring schematics for your marking machine, the controls engineering team also handles system, robot, PLC, and Cognex programming. The team is involved in all custom machine building and creates, maintains, and supports all of your EtherMark needs
We are proud to be a Rockwell Automation Encompass Partner, a Cognex Certified System Integrator, and a FANUC Authorized System Integrator. Regardless of the obstacles your company is facing, our controls engineers can meet your company's requirements.
Production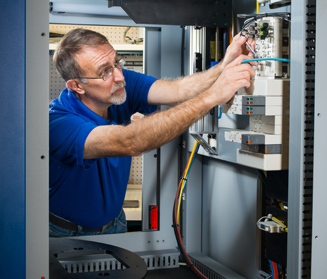 With more than 100 years' experience between our dot peen and laser production teams, we are confident that every machine we ship to you is of the highest quality and can be integrated into your production process immediately.
We use only the best materials to construct our dot peen and laser systems, and every machine is American made, tested, and inspected by our team members to meet only the highest quality standards.
Be assured that every machine that comes to your business is built to your specific needs and ready to integrate into your manufacturing process immediately.
Customer Service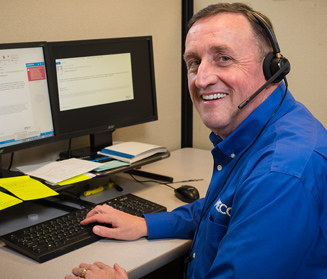 Our customer service starts with sales support and lasts for the life of your equipment. We're here to help you succeed day in and day out, ensuring not only that you purchase the right system to accomplish your goals, but also to keep your manufacturing facility up and running as efficiently as possible.
When you purchase a machine from MECCO, it comes with lifetime remote diagnosis. We offer training on-site, online, or at our facility, and our customers have full access to our dot peen and laser labs. MECCO also has factory trained representatives across North America that can help you locally with your applications or issues.
We also stock standard components that ship overnight, offer maintenance programs, and take action within 24 hours of any equipment issue, To keep you up and running, we also offering no-cost loaner components and systems. Simply put, when you buy from MECCO, you're getting a more than a machine. You're getting a partnership.
Repairs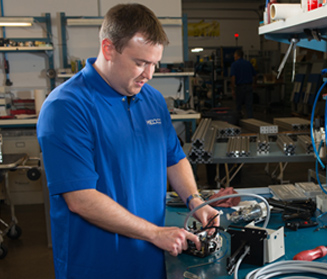 When your equipment has an issue, we have the solution -- fast. If a MECCO machine experiences a problem, we provide several options for support.
Whether we send on-site support or fix the issue in our Pittsburgh-based factory, be assured that you are receiving quality work to fix the problem and keeps your machine running at optimal capacity. In business for almost 130 years, we rapidly respond to ensure that your manufacturing process is uninterrupted.
Our customers also receive
MECCO Virtual Product Support
24/7 through our website. If you need to return your equipment for repair, it can easily be done through our easy
online form
. Simply fill out the RMA Submission Form and we'll work to get your machine back to you as soon as possible.