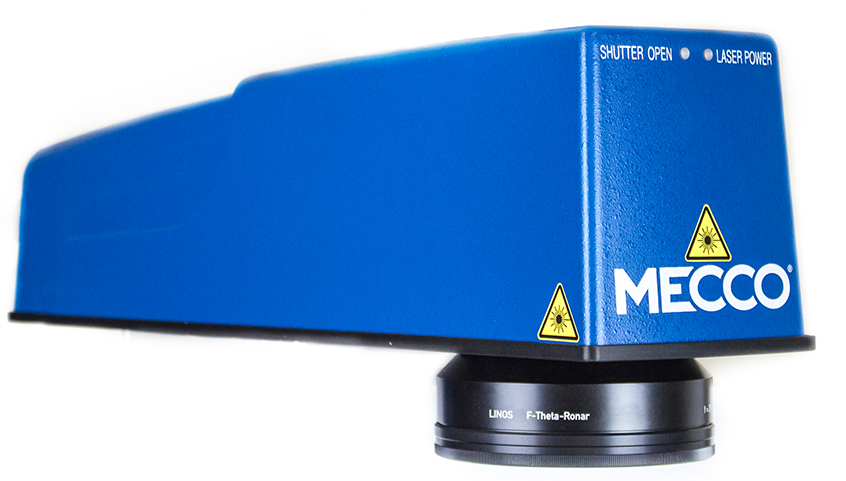 MECCO is proud to announce the release of its new MeccoMark Fiber Laser Marking System, which features patent-pending technology that facilitates integration of the marking system into factory automation networks using EtherNet/IP protocol. Mecco developed this method of integration along with embedded control technology in order to save manufacturers time and money by eliminating the need for custom programming of programmable logic controllers (PLC's).
Current marking systems employ vendor-specific proprietary API's (Application Programming Interfaces). These interfaces require the PLC programmers to learn a proprietary command set and create custom code to perform basic marking operations. MECCO's new laser marking system allows factory floor PLC's to use Ethernet/IP to control laser marking systems, which simplifies the communication process to only one command by PLC for loading, configuring and marking a job file.
"We're excited that the release of our next generation fiber laser marking system enables a streamlined process for manufacturers," said Dave Sweet, President of MECCO. "By implementing both embedded controller technology and Ethernet/IP communication, our laser provides an innovative solution to the traditional problems of integrating laser marking equipment by directly communicating with PLC's, thus removing PC's from the factory floor."
MeccoMark Fiber Laser Benefits
The new MeccoMark Fiber Laser is a versatile marking system with a universal rail design that accommodates power options ranging from 10W to 50W. The laser features an upgraded scanhead in order to increase marking speeds up to 100% over its predecessor, an LCD screen for improved diagnostic capabilities, and a sealed laser rail to protect its components in harsh industrial environments. It is available as an OEM Class IV configuration or with a variety of customizable Class 1 enclosures, including Mecco's patented Safety Seal in-line integration that vacuum seals against the part being marked.
MECCO has manufactured solutions for part marking and traceability since 1889. Headquartered north of Pittsburgh, PA, the company offers laser and dot peen marking systems for manufacturers in the automotive, oil & gas, fabrication & metalworking, assembly, medical, defense, and aerospace industries. As the leader in engineering custom turnkey marking solutions, Mecco holds a number of patents for marking innovations.