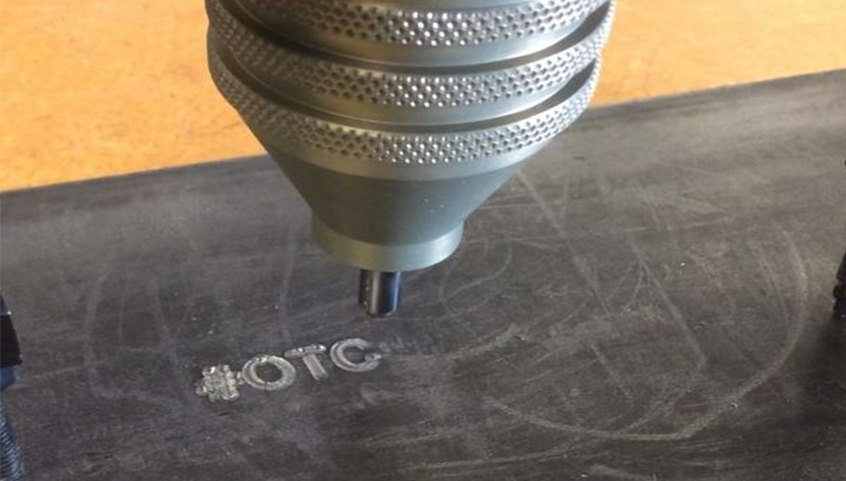 Mecco Marking & Traceability is exhibiting at OTC 2014 on May 5-8. We'll be showcasing marking solutions that provide traceability for the oil & gas industry, including dot peen and

vibra peen permanent marking solutions that offer deep marks that can withstand harsh environmental conditions.
Visit us at booth #4671 to see demos of our equipment and learn more about our marking solutions.
New for OTC 2014!
Introducing Mecco's Portable Flange Marker for the Oil & Gas Industry:
Once again meeting the unique needs of the oil & gas industry, Mecco Marking & Traceability has developed another innovation solution as a variation on the popular Dot Peen Flange Marker: the Portable Flange Marker. The preview below shows a glimpse at this innovative product that we will have on display at our OTC booth this year. The MC2000 Portable Flange Marker offers portability so that you have the ability to mark a wide range of pipe, flange, or coupling diameters, especially for parts too large to move to a marking station.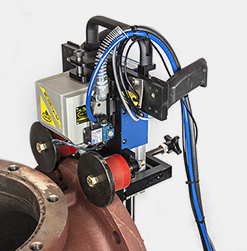 The MC2000 Portable Flange Marker


Not able to make it to the conference? Stop by our
YouTube page
to watch videos of our markers in action.