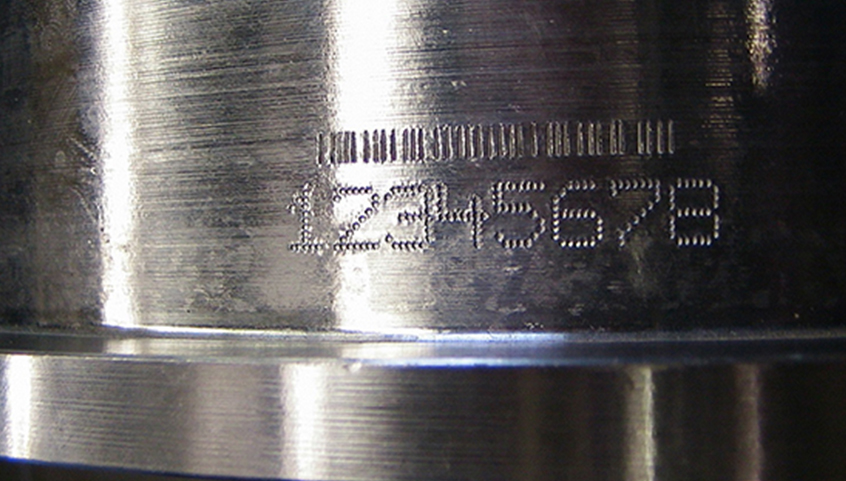 New Type Of Bar Codes Is Tool For Quality, Inventory And Warranty Control

Find out how this company achieved individual parts traceability throughout the production line.
The bar coding of finished products is an effective and widespread tool for managing inventory and distribution, expediting work-in-process and simplifying warranty fulfillment.
What has not been practical is the tracing and tracking of individual parts that are internal to finished goods. These are the critical components that determine, after all, whether products perform or fail.
There are several reasons why individual parts have not been marked until recently. Key among them has been the limitation inherent in traditional marking, specifically the inability to withstand common manufacturing processes such as heat treating, mechanical abrasion and chemical baths. But this didn't mean there was not a need for this technology.
Roger Schellhorn, quality coordinator at John Deere (Waterloo, Iowa), was looking for a system that would code individual internal parts. "Our first priority was to achieve individual parts traceability throughout the production line," he explains. "We wanted to put a pedigree on parts, and assign quality data to individual items. We've always been able to correlate quality data with a particular group of parts, but before recently, there had been no way to marry quality data with individual parts."
The company considered numerous systems for achieving individual part traceability, including optical character recognition (OCR). "Our biggest objection," says Mr. Schellhorn, "was the miles—literally miles—of wiring that would have been required. It looked to us like an upkeep nightmare."
Then he found a new marking technology referred to as Bumpy Barcoding (BBC) by its supplier, Mecco Marking Systems, (Ingomar, Pennsylvania). BBC indents a high-integrity 3D mark into metal, plastic and composite materials.
Read the full Bumpy Barcoding case study at mmsonline.com