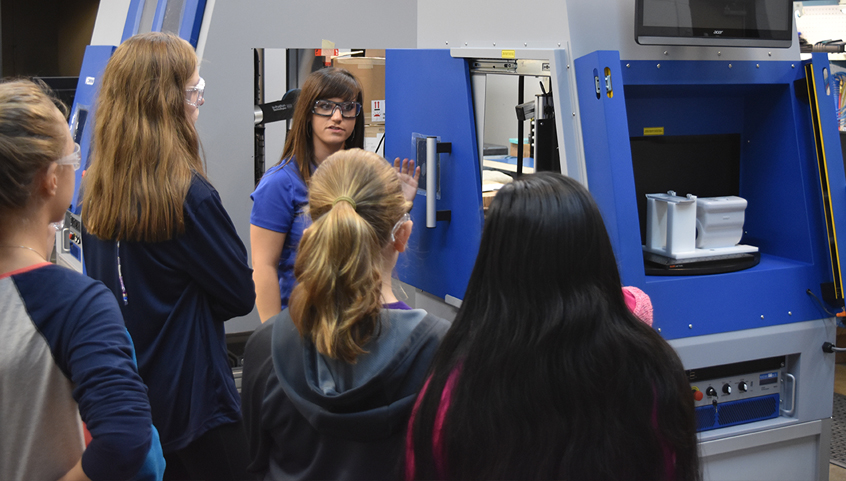 This is no doubt an
exciting time
to be in manufacturing and other science, technology, engineering, and math fields. Yet, did you know that
less than eight percent of female college freshmen considered a STEM major in 2014
?
MECCO is passionate about working together to discover innovative solutions, so we were eager to host a group of middle school and high school students as part of the
Tour Your Future
program from the Carnegie Science Center in Pittsburgh. A career exploration program, it gives young women the opportunity to meet female professionals in a number of STEM fields.
Our employees got to spend an afternoon with these extraordinary young women, opening their eyes to new opportunities and, of course, having fun with some really cool machines!
A Spark of Curiosity
There is nothing quite like witnessing the spark in a child's eye when they've reached an "Ah-ha" moment.
"STEM is a great way to foster a student's curiosity about the world and how things work," remarked MECCO president Dave Sweet. "It exposes them to real-life applications of learning and encourages them to bring their sense of curiosity in order to think, test, and experiment within a learning environment."
And think, test, and experiment they did! Their tour of MECCO began with hands-on
laser
and
dot peen
marking demonstrations. Students got to explore technologies they would never encounter in a typical classroom, like programing computer software and watching as a laser etched their name on a pen.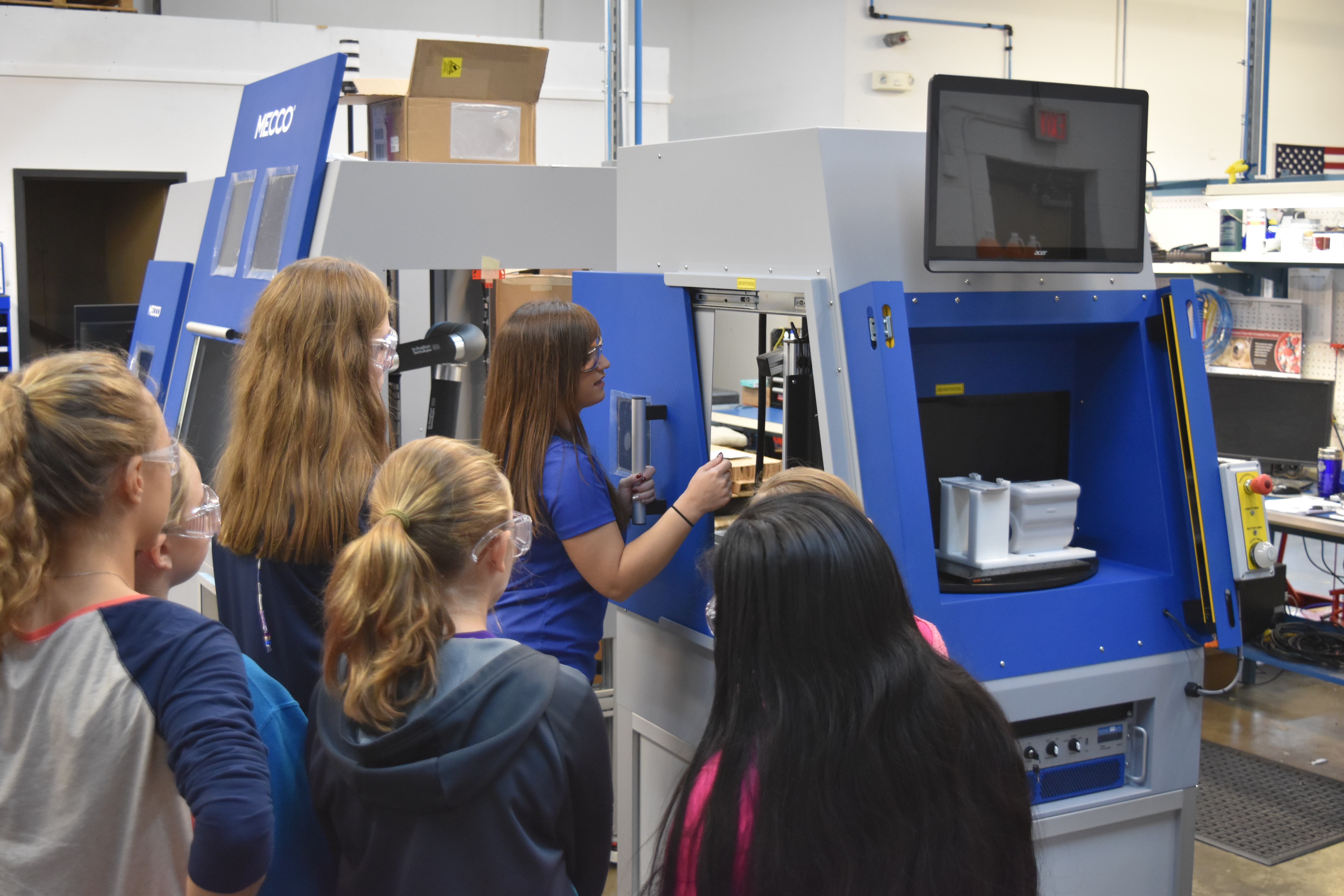 "Their eyes lit up when they saw the laser in action for the first time," remarked Martha Fegan, Director of Operations.
On the dot peen machine, MC2000 National Product Manager Keith Gideon helped them mark their names on a wheel.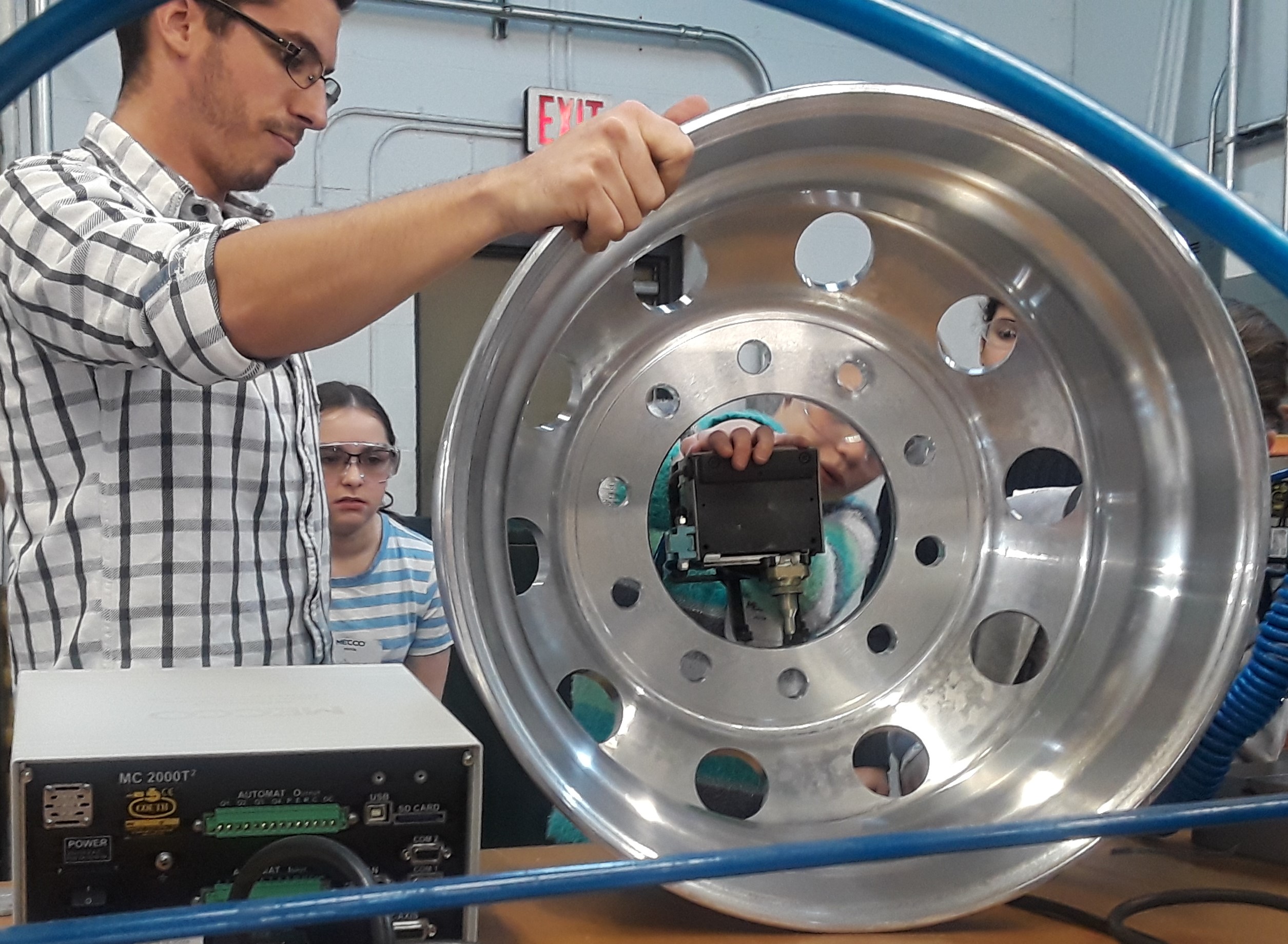 "The Tour Your Future programs gives them a chance to see products and how they are designed, built, tested, and delivered," said Ian Conaway, Systems Integration Manager. "It allows them to see how working in technology can be fun."

Opportunity Strikes

Manufacturing and technology are growing fields. However, a study from the Society of Women Engineers found that only 13% of professionals in this area are women.

Luckily, programs like this are helping to change that figure. The STEM tour of MECCO also included a presentation and Q&A session with some of our female professionals for some talk on finding the right career and the right company.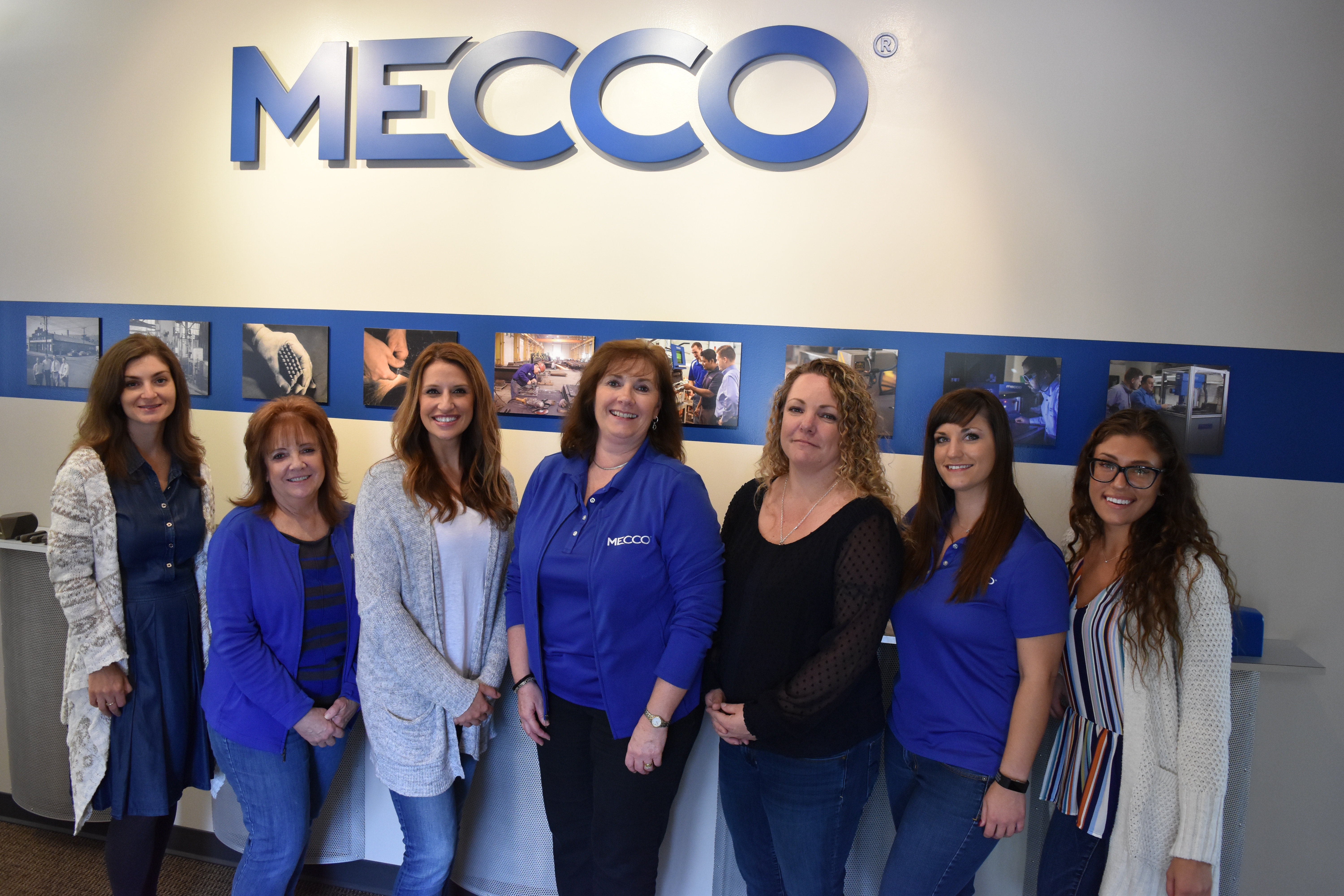 One of their top questions was, "What is your favorite part of your job and what is your most challenging?"

Fegan, who has held several leading roles in the manufacturing and engineering industry, believes that being able to solve problems is both rewarding and, at times, challenging. In manufacturing, she explained, you're able to bring new things to the world and see them built.

Rose George, Sales Engineer, loves getting to see ideas become physical things. "MECCO's culture was also important to me," she added. "We are team oriented, support people, and I get to help people."

One student remarked that she was surprised that MECCO had many different career opportunities for women, from engineering to marketing, accounting, and more.

"You don't always know where your career is going," Fegan explained. "The technology field can take you in a lot of directions."


Inspiring the Next Generation of STEM Professionals

Why did you choose your career field? For some of us, it's been a lifelong passion.

"I knew from an early age that I wanted to be an engineer," said Ian Conway. "I always took things apart to see how they worked or tried to fix broken toys. I was always interested in making gadgets. To get to do it as part of my job is amazing!"

For Cathy Coudriet, retired engineer and current STEM Star Educator with the Tour Your Future program, it took a deep drive to be successful in her engineering career. While the industry has seen drastic changes since she entered the field, statistics show that, like many industries, there are still major gender, racial, and other discrepancies to overcome.

Though Coudriet is optimistic. "I think it will change more drastically in the coming years," Coudriet said of the industry. "It's an exciting time. We just need to support opportunities for everyone."

Sweet, also a father of thirteen-year-old Sophia, couldn't agree more. He's excited about the program's focus on girls in STEM. With her dad's teaching and encouragement, Sophia is able to operate laser markers and change parameters like power and speed to see the reactions to materials.

"Allowing her to experiment and test her ideas with real applications cements in her mind that learning is fun," he said. "There is an amazing future for those who truly enjoy science and math.



"In manufacturing you're able to bring new things to the world and see them built." - Martha Fegan, Director of Operations, MECCO
What the Future Holds

We hope the Tour Your Future students came away from this experience at MECCO with a new found curiosity and desire to learn more about STEM careers.

"The more we support these types of STEM programs," said Sweet, "the more it will have a positive impact on engineering and manufacturing in the future. In the next 10-20 years, these current students will be the ones developing new technologies in automation, robotics, medicine, and more. Planting these seeds now will bear amazing fruits as they tackle tomorrow's challenges."

The future of our industry rests on the young minds of today. All it takes in one spark to inspire the next innovator.


MECCO was proud to participate in the Tour Your Future program. If you work in a manufacturing company, we recommend exploring similar opportunities in your area.