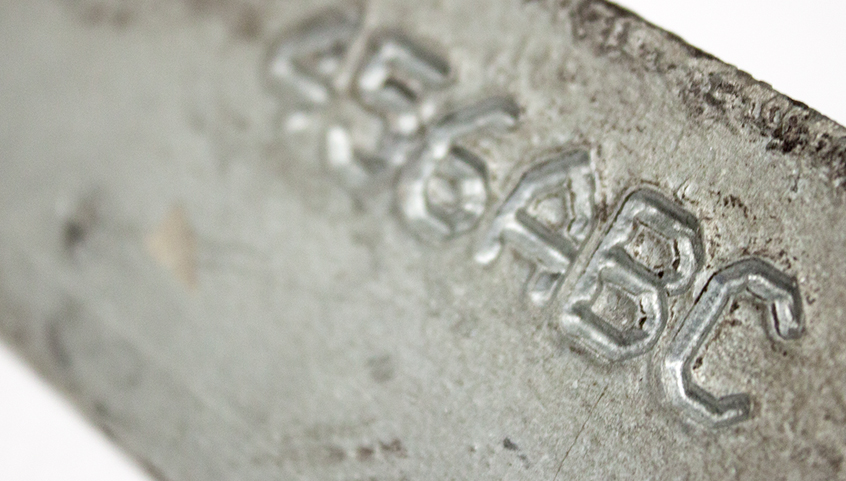 "This is the best piece of equipment we've ever purchased at this facility!"
Those were the words of a MECCO customer when they were adding a fourth MECCO MC2000 pin marking system at their plant due to the uptick in production.
Dealing with the MC2000 day in and day out, I know there are many benefits of its marking technology, but the impact can be different for different manufacturers. So what made him say that?

Traceability Challenges for Oil & Gas or Structural Steel
Traceability is a very important issue. For those in the Oil & Gas and structural steel markets, being able to mark your parts quickly and legibly is only half the battle. What really matters is whether those marks are still readable after:
Applying a thick marine paint coating , or
Being down hole at a well.
What good is a serial number, lot number, or heat number marked onto a part if, after the part lives its life in the field, you can't identify that part?

Achieving Speed and Depth in Part Marking
When it comes to tough environments, only deep marks are legible marks. But for production efficiency, a fast mark is paramount.
The two goals of mark depth and speed may seem to compete against each other, but they can be achieved simultaneously with the right technology.
The patented
Vibra Peen™
marking mechanism is what allows MC2000 systems to produce a clean, smooth mark that is deep enough to read after coating. That's the type of mark that these tough environments require, and that is the reason the MC2000 is "the best piece of equipment we've ever purchased at this facility."

One Customer's Transformation
Holding up production to hand stamp a number into the material wasn't aligned with their goals, but that's what this customer had been doing.
As I asked our customer to explain more, I learned about the transformation they underwent to achieve their traceability goals.
"We used take 10-15 minutes per part with a bunch of hand stamps and a hammer, and since all these parts are sent to galvanizing, we need to be able to read the mark afterwards."
"We have thousands of different parts being cut - structural steel, pipe, supports - and we need a portable and quick way to mark their identification numbers."
After the switch, their marking process was so improved that the MC2000 truly earned the title of "best piece of equipment."
Will you be in Houston next week for OTC 2017?
MECCO will be exhibiting in booth 3424. Stop by our booth and see the MC2000 systems and the FM200 Flange Marker on display. We'll have some marked samples related to the Oil and Gas markets, as well as a wide array of portable and custom solutions for part identification. You can even make some marks with our portable pipe marking fixture! After some time with the equipment and talking with a specialist, we think you'll have a better understanding of what MECCO is all about. Register for OTC.